Brake Controller Wire Functions By Wire Color
Question:
i have a kelsey energizer brake controller, the wires aint mark what goes to what, i have a blue one, a black one, a red one, and a white one, the colors are the same for my harness that plugs in under my dash
asked by: frank
Expert Reply:
The wires exiting the rear of your controller serve the following functions. The blue wires carries the brake output from the controller, the white wire is the ground, the black wire supplies 12 Volt power, and the red wire is tied into the vehicle brake wiring. If the wiring adapter you have is an aftermarket harness, it should wire up color for color. To the right I have attached a picture of a diagram of how brake controllers wire to tow vehicles.

To be safe, I would suggest using a circuit tester such as part # 40376, to verify the connections. Without wiring the controller, plug in the harness. Test the socket for the black wire to verify the presence of voltage, test the socket for the red wire to verify that it gets voltage when the brake pedal is pressed. If this checks out, it would be safe to wire up the controller.
Click to Enlarge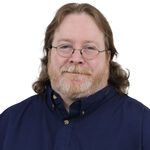 Ask The Experts a Question >>
Video/Article/FAQ this Question was Asked From
Article or Video