Do I Need Weight Distribution and Sway Control with My 13 Foot Scamp Travel Trailer
Question:
I am new at trailing and therefore not sure about using a Sway Control. Now the questions 1. I will be towing a Scamp 13-ft travel trailer weight about 1600 - 1800 pounds. Is a sway bar necessary 2. If the answer to 1 is yes. What sway bar is recommended and what are all the part do I need to order?
asked by: Henry B
Expert Reply:
Sway control is designed to be used in situations where the trailer sways under adverse conditions such as high winds or when large vehicles are passing causing the trailer to become unstable. Sway control also helps if you have to maneuver suddenly. Also if the trailer has a low tongue weight percentage the sway control can help to a point, but a weight distribution system will help more with this situation.

The best solution for sway that is present without the above mentioned adverse conditions is proper trailer loading. Your trailers tongue weight should be 10 to 15 percent of the gross trailer weight, loaded and ready to travel. Sway control provides a level of safety for situations that can cause the trailer to become unstable. We have a question page (see link) that goes more in depth about sway control and weight distribution.

Sway control is not absolutely necessary for towing but is a factor that needs to be addressed if the trailer is unstable behind the vehicle. When first towing your trailer you should get up to speed slowly while monitoring the trailer because sway can show up dramatically as speed increases, especially if the trailer is improperly loaded.

The Friction sway control, like the Pro Series Friction Sway Control Kit, item # 83660, will help stop sway once it has started and is a good item to have installed for the conditions stated above, especially on smaller trailers such as the one you have.

Active sway control is more consistent than the friction type and is built into a weight distribution system for the best towing performance and safety.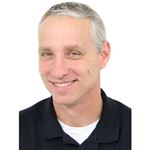 Ask The Experts a Question >>
Product Page this Question was Asked From
Pro Series Friction Sway Control Kit - Economy - by Draw-Tite, Reese and Hidden Hitch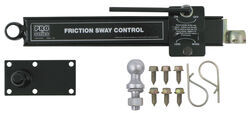 (

249

reviews)
Code: 83660
Retail:$54.01
Our Price: $46.70
Weight Distribution
Sway Control Only
Reduces Sway
Shank Not Included
Electric Brake Compatible
Does Not Allow Backing Up
Pro Series
more information >