Wiring Diagram for the Curt 4 Pole to 7 Pole Adapter # C57674 And Wiring for Trailer Brakes
Question:
Please provide wiring diagram for C57674, the link showing the wiring directions on your web site does not work. I do not have a Brake controller, this will be used on a small trailer with a battery pack and brakeaway brakes. I am not sure how to wire the blue and black wire. I realize the white is ground and I plug a flat 4 pin into this item. Thank you.
asked by: Gary L
Expert Reply:
The wiring for the Adapter 4 Pole to 7 Pole and 4 Pole, item # C57674, is wired as follows. The white wire is grounded to the vehicle frame as you have indicated. The Yellow wire is the center pole of the 7-Way connector and is normally used for connection to the reverse light circuit. In your case you will not need the yellow wire.

The blue wire is for connection of the electric brake feed wire from a brake controller. You will need a brake controller in your Sienna to activate the trailer brakes on your trailer when towing. Once the brake controller is installed in the vehicle you will need to connect the mating connection in the 7-Way on your trailer to the trailer brakes power lead.

The black wire is the 12 volt power wire and will need to be ran to the positive terminal of the vehicle battery through a 40 amp circuit breaker, item # PK54540. this wire will be used to maintain the charge of a trailer mounted accessory battery and/or a breakaway battery.

Once you have the 7-Way connector installed you will need to wire a brake controller in your Sienna. I would recommend the Prodigy P2 Brake Controller, item # 90885, for easy setup and use. Wiring the brake controller will require extra wiring and finding the stop light switch behind the brake pedal on your vehicle. A circuit tester, item # 3808 will be needed to locate this wire. We have a kit, item # ETBC7, that includes all of the wiring, circuit breakers, hardware, and a connector just like the C57674 connector that you referenced.

I have included links to instructions for wiring a brake controller and the connector on your vehicle. I also included a diagram, see photo at right, for wiring a breakaway battery, item # 20099 on your trailer, if you need to complete that installation. Using a breakaway battery only for the trailer brakes will not give you control of the trailer brakes when towing, they will only be applied in the event of an accident where the trailer is disconnected from the vehicle. Having the Trailer brakes operative may well help avoid such an incident.
Click to Enlarge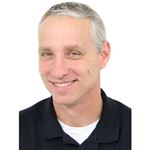 Ask The Experts a Question >>
Products Referenced in This Question
Product Page this Question was Asked From
Adapter 4 Pole to 7 Pole and 4 Pole w/Test Lamps

(

167

reviews)
Code: C57674
Retail:$34.25
Our Price: $27.63
Wiring
Wiring Adapters
Multi-Function Adapter
4 Flat
Plug and Lead
7 Blade
4 Flat
Curt
more information >
Featured Help Information
Instructions
Miscellaneous Media