What is the Difference Between Load Range C and D ST175/80D13 Trailer Tires
Question:
My trailer tires are branded ST175/80D13 Load Range C. These tires are also ST175/80D13 but Load Range D. My question is how do they differ, size wise? Sould they still fit my trailer without tire rub?
asked by: John B
Expert Reply:
The difference between an load range C and load range D tire in the same size is the capacity and psi rating. The two tires will still have the same dimensions and fit on the same wheel. The D rated tire has a higher capacity.

For a ST175/80D13 like # AM1ST77, the capacity is 1,610 pounds at 65 psi. For a C load range in the same size, like # AM1ST76 , the capacity is 1,360 pounds at 50 psi. Adding the D load range tires of the same size will fit your trailer, but they will not allow you to carry more weight even if they are rated higher. You will still need to go by the axle capacity.

Always make sure that you inflate a trailer tire to the maximum psi rating as indicated on the tire for the best performance and longest life. I have included a link to our FAQ article on trailer tires for you.
expert reply by:
Michael H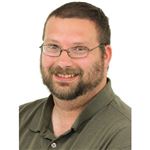 Ask The Experts a Question >>