How to Get Separate Turn Signals and Brake Lights to Work on a Trailer
Question:
hi i have 2004 ford 350 diesel 6.0 with a 7 pole outlet i build a trailer and i put red for stop amber for turn white for reverse wen i put turn signal red and amber turn on wen i push stop pedal also red and amber turn on and i notice that in the 7 pole wiring diagram stop and turn are the same wire what part do i need to separate the wires in the trailer
asked by: Jorge F
Expert Reply:
If your trailer has separate turn signals from the brake lights and you want them to remain that way, you will need to use a special converter. On the trailer side, behind the 7-Way, you will attach the Vehicle to Vehicle Taillight Converter, # 118158. On the 7-Way wiring, locate the wire for the left turn and brake and attach it to the yellow wire on the converter input side. Connect the wire from right turn and stop to the green wire input side. Ground the white wire to the trailer frame.

On the output side that will go to the trailer lights, you will have the yellow wire, which will now be left turn only, the green wire for right turn only, and a red wire for brake lights only. Note that the running light wire is not involved at all.
expert reply by:
Michael H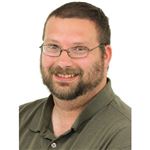 Ask The Experts a Question >>