Can I Use a Bias-Ply Tire as a Spare on a Trailer with Radial Tires
Question:
I have 205/75R15 on my camper trailer. I purchased a 205/75D15 for a spare. Is the D15 as good as the R15 ? I know the D is bias and the R is radial. Is it ok to mix them on the road ? Thanks
asked by: Joe
Expert Reply:
It is not recommended that you use a bias ply tire on a trailer that has radial tires. Due to the different constructions of either tire the ride will be different on each wheel and would most likely cause sway that could be hazardous to you and other motorists.

The main difference between a radial ply and bias ply tire is how the tire is constructed. The cords underneath the tire are run in different directions. On a bias tire, the cords run at a 32 degree angle from the direction of travel and on a radial tire, the cords will run at 90 degrees from direction of travel, or across the tire from wheel lip to wheel lip.

For your trailer you will either want to use all radial tires, or all bias ply tires.

I would recommend you use a Karrier ST205/75R15 Radial Trailer Tire # AM32409 as a spare setup for your trailer as it is a radial tire and the correct size.

I attached an FAQ on trailer tires for you to check out also.
expert reply by:
Jameson C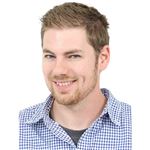 Ask The Experts a Question >>