Trailer Tow Package Turn Signal Fuse and Relay Locations on a 2010 Ford F-150
Question:
What fuses do I check for a 2010 f150 that has trailer blinkers not working
asked by: Christie
There is one fuse location and two relay locations you will want to check in the power distribution box in the engine compartment. First, check the 20 amp fuse in location 45. This is the Trailer tow stop turn relay feed.

If that checks out fine, then check the left hand stop/turn relay in location 37 and the right hand stop/turn relay in location 38. The best way to test a relay is to replace the existing relays with relays that you know are in good working order.

If the fuses and relays seem okay, then I would use a circuit tester, like part # 40376 and test the power output at the trailer connector on your truck. I have attached a video that shows how to test a trailer connector. If you do not have voltage for the turn signals at the trailer connector, then I recommend taking the truck to your local Ford dealer to have them inspect the tow package wiring.

If you have power at the trailer connector, then that tells us the issue is on the trailer. The most likely culprit at this point would be a poor ground on the trailer. I would inspect the main trailer ground and the grounds for each of the lights. Make sure they are rust and corrosion free. You may want to run the tail light grounds back to the main trailer ground for the best connection.

If you cannot find the problem or a solution after following these steps, then let me know what you come up with and we can take further steps.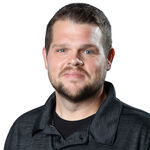 Ask The Experts a Question >>