Can Regular Trailer Tires be Used to Replace Mobile Home Tires on Trailer
Question:
I was wondering if i can use reg trailer tires in place of the Mobile home tires that are currently on the trailer.
asked by: Chris
Expert Reply:
Due to the oddball rim size (14.5x6), there are no trailer tires available for that wheel size.

We do offer a replacement tire, part # AM10321 that would work for you. Keep in mind that this is a mobile home tire. It is designed for one-time use in moving a mobile home, and is meant to be discarded after that. Using mobile home axles and wheels seems like a great idea at the time folks are constructing a home made trailer. They are cheap and readily available. The problem is that replacement parts are usually not available, once again, because the axles are not meant to be reused.

You need new tires, but regular trailer tires are not compatible with the mobile home wheel. So, then you look into replacing the wheel, but find that trailer wheels are not compatible with the hubs on your mobile home axle because the bolt holes will not match up. So then you look into replacing the hubs, but find that the replacement hub/drums are not compatible with the spindles of the mobile home axle, and so on.

Your best bet for the long run from the safety and availability of replacement parts standpoint would be to replace the mobile home axles with trailer axles.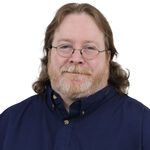 Ask The Experts a Question >>
Questions and Comments about this Question
Can I simply convert the axles to accept conventional wheels?
comment by: Ben - 3/16/2013
You have a few options in that vein. The first is to remove the hubs and take measurements of the spindle with a dial caliper to determine what hubs will fit. There is a chance that a standard trailer hub, with a trailer wheel bolt-pattern, will fit. If that one does not pan out, you can replace the axle assemblies with trailer axles that use a more standard hub and wheel. Finally, and I hesitate to recommend this, you can have the spindles cut off the axles and weld new spindles on. This operation must be performed by a certified welder. The spindles have to be welded 100% square and concentric to the axle, if not, the trailer will not ride right. Best case this leads premature wear of suspension, tires, hubs and bearings and the worst case is catastrophic failure of the axle assembly.
Patrick B - 4/11/2013