What Does GTW and TW Mean and What is Weight Distribution, 2008 BMW X5
Question:
I have a 2008 BMW X5 4.3. Looking for a hitch to pull a boat with surge breaks and a snowmobile trailer with no brakes. Can you explain the difference between the following? TW/GTW? Weight distribution? Maximum gross trailer weight: 6,000 lbs Maximum GTW when used with weight distribution: 6,000 lbs Maximum tongue weight: 600 lbs Maximum TW when used with weight distribution: 600 lbs
asked by: Rich
I can certainly help you out. The TW is the tongue weight. This is the weight of the trailer at the coupler that attaches to the ball mount on the trailer hitch. It should be 10 to 15 percent of the GTW or gross trailer weight. The gross trailer weight is the total weight of the trailer.

Weight distribution is a system that installs on the trailer frame and the trailer couples to a special shank on the trailer hitch. The spring bars that come with a weight distribution system take some of the weight of the trailer and distribute it equally among all the axles of the towing vehicle and trailer. As a result, some vehicles can tow more weight when using weight distribution and there will be less sag at the connection point of the vehicle and trailer. Weight distribution should be used if the gross trailer weight is 50 percent or more of the gross vehicle weight. I have included a link below to our weight distribution FAQ article.

In the case of your 2008 BMW X5, you will not be able to tow more using weight distribution but it will still help with vehicle sag. And, if used with sway control, trailer sway will be reduced, so there are still benefits to using a weight distribution system.

For your BMW X5, I recommend Draw-Tite Max-Frame Trailer Hitch, # 75600, that you have referenced. I have included a link to the installation details below. To complete your towing set up, you will need the recommended ball mount, # 2923, for use with ball # 19260 (1-7/8 inch diameter), # 19247 (2 inch diameter), or # 63847 (2-5/16 inch diameter). For trailer wiring, you can use Upgraded Circuit Protected Modulite, # 119190KIT. I have included a link to the installation details below.

If you decide to go with a weight distribution and sway control system, you will need to use one that uses friction style sway control as it is the only type compatible with surge brakes. You would need to go with the tongue weight of each trailer and then choose a system that has a tongue weight capacity range that encompasses that tongue weight. For a 500 to 1000 pound tongue weight, you could use Reese Steadi-Flex Weight Distribution and Sway Control System, # RP66559.
expert reply by:
Michael H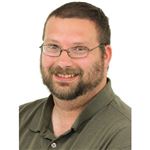 Ask The Experts a Question >>