Reusing Old Weight Distribution or Use a New System for a 2015 Lance 2285 Travel Trailer
Question:
I need advice regarding upgrading my trailer hitch. My first 26' travel trailer came with a Curt WD Hitch - round bar rated at 10,000 C17052. I had significant sway, so I purchased The Reese DC HP Sway Control Kit RP26002 from etrailer and installed it with good results. I did have to add large number of washers to tilt the Curt Head to get proper alignment of the round bars to the frame. The Curt Head seemed to lack fine adjustment capability. Last year I traded in my old travel trailer for a new one, a 2015 24' Lance 2285 with Scale weight of 5,845lbs. The dealer insisted on installing a new Anderson hitch, so I went along with it. I have now used the Anderson Hitch for a year and although it is well made, easy to use, and subjectively deals fairly well with the sway issue, I have determined that even with my relatively light weight trailer, I cannot obtain adequate weight distribution, and I have the numbers to prove it. The hitch simply will not restore my front axle weight and reduce my TW to optimal levels. I would like to remove the Anderson Hitch and install a real WD hitch. Here are my options: 1. Reinstall the old Curt with the round bars and the the Reese DC HP Sway Control Kit RP26002 just like I had on my old trailer. 2. By a new Reese Round Bar or Trunnion Bar set up and use the Reese DC HP Sway Control Kit RP26002 that I already have. 3. Buy a completely different WD - Sway Control Hitch The question is whether option 2 or 3 is worth the additional cost. Is the new Reese Round bar or Trunnion set up significantly better than the older Curt with the Round Bars? Which would you recommend.? My travel trailer is fairly low to the ground and it has a standard or top mount Coupler. The frame is a C-Frame and I think about 4-5" deep. This time around I want the best WD - Anti Sway Hitch that is available for this relatively light travel trailer. Your recommendations are appreciated. Thank you for your assistance.
asked by: Patrick A
Since the original Curt system with the dual-cam sway control that you added provided good results I would stick with it because if it doesn't perform the way you want it to you could still try a different system. If it were me I would try the parts I already had to avoid any additional expense until necessary.

But you mentioned that you have Curt system # C17052. I am not sure how you managed to use the Reese dual-cam sway control, # RP26002, because it requires spring bars with the hooked ends for it to work properly.

You would be better served by a system that has the proper type of spring bars to work with the dual-cam system. Since trailer tongue weight is usually 10 to 15 percent of the gross trailer weight that would make your Lance trailer tongue weight in the neighborhood of 585 to 877 pounds. But you also have to add in the weight of anything carried behind the rear axle of the tow vehicle.

If the tongue weight ends up being between 400 and 800 pounds I recommend Reese system # RP66021. If it ends up being between 600 and 1,200 pounds I recommend Reese system # RP66022. Neither of these systems comes with a shank or ball but you can use the Curt shank and the ball that you already have which will save you some money.

I have included some links on weight distribution and determining tongue weight for you.
expert reply by:
Michael H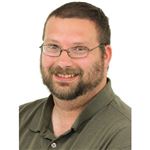 Ask The Experts a Question >>
Product Page this Question was Asked From
Reese Dual Cam High-Performance Sway Control for Steel Trailer Frames

(

76

reviews)
Code: RP26002
Retail:$325.57
Our Price: $161.95
Weight Distribution
Sway Control Only
Prevents Sway
Electric Brake Compatible
Allows Backing Up
Reese
more information >
Featured Help Information
Instructions
Miscellaneous Media