7-Way Wiring Harness Installation on a 2004 1500 Chevrolet Silverado
Question:
I need to know If this will fit my truck. I dont see the round plug in my wiring harness. does that mean I need to get more hardware?
asked by: Jim S
You can use the Pollak 7- and 4-Pole Trailer Connector Socket, item # HM40975, if you are replacing an existing 7-way connector on the rear of your 2004 Chevy Pickup.

If you need to install the 7-Way connector for the first time the factory connection point is going to be on the left side of the vehicle above the spare tire. If there is a plug on the end of the wiring harness located above the spare tire, it will simply plug into the rear of the HM40975. If the harness ends in bare wires, you will need # PK11998. The pigtail would plug into the rear of the HM40975 and wire up to the existing harness.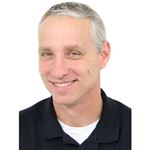 Ask The Experts a Question >>