Recommended Weight Distribution & Hitch Extender to Towing a Camper and Trailer with 2015 Chevy 3500
Question:
I need some expert advice. My receiver is a class V rated for 2000lbs TW. I have a camper on my truck. Im pulling a trailer which will be 6000lbs total when ready to go, so the TW should not be over 900lbs at most. From receiver to ball needs to be 32inch to clear the camper. Would it work to use an equal-i-zer with an 18inch shank and a hitch extension to make up the rest? Also which equal-i-zer would you recommend?The camper is about 2500 lbs all loaded and ready to go. My payload is 3933 lbs. The receiver is 2.5" but I usually end up using a 2" adapter.
asked by: George M
For your situation, I cannot recommend you use a hitch extender like # RP11004 and a longer weight distribution shank, but I do have a couple solutions for you. A hitch extender like # RP11004, will not be able to support the weight of your trailer and weight distribution system. This extender maxes out at 650lbs TW when used with a weight distribution system which we have figured your trailer alone will have max 600-900lbs when loaded and you have to account for the weight of the system which is just over 100lbs. So this will not work. Since it sounds like you are trying to save money, so I will begin with the lower cost setup first.

One way is if you have a Curt CLASS V hitch on your Silverado, I would recommend the # RP45292 hitch box extension and reducer. If you don't have a Curt hitch the one that fits your 2015 Chevrolet Silverado 3500 is the # C15400. This hitch box extender at the 24 inch extension length has an 8,000lbs weight distribution rating and 800LBS tongue weight rating. Since you have a distance of 32 inches, this extender will accommodate 24 of this and we will now be able to make up the 8 inch difference with a standard weight distribution shank.

The Equal-i-zer weight distribution hitch that I recommend for your setup is the # EQ37140ET. This system has a weight capacity of 14,000lbs and a tongue weight capacity of 1,000 lbs - 1,400 lbs. This system has a 12 inch shank to accommodate the 8 inch difference and will sit under your camper, but the ball will clear your camper's 32 inches.

The best way to accommodate your camper and trailer would be to install a TorkLift hitch # TLC1211 for a 8 foot bed and # TLC1212 for 6-1/2 foot bed with a TorkLift 32 inch SuperTruss # TLE1532. This will extend your hitch and provide you with the weight capacity that will support your load, and be compatibile with the Equal-i-zer hitch # EQ37140ET.

I have linked all the above mentioned products to this page as well as a Help Article on weight distribution for your convenience.
expert reply by:
Jackie C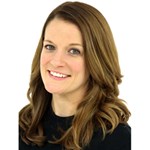 Ask The Experts a Question >>
Products Referenced in This Question
Product Page this Question was Asked From
Equal-i-zer Weight Distribution System w/ 4-Point Sway Control - 14,000 lbs GTW, 1,400 lbs TW
(

336

reviews)
Code: EQ37140ET
Retail:$922.95
Our Price: $697.95
Weight Distribution
WD With Sway Control
Prevents Sway
Heavy Duty
Includes Shank
Electric Brake Compatible
Surge Brake Compatible
Fits 2 Inch Hitch
Allows Backing Up
1100 lbs
1200 lbs
1300 lbs
Equal-i-zer
more information >