Troubleshooting No Running Lights on Trailer but Turn Signals and Brake Lights Work
Question:
I have a 4 way on my trailer w/ 5 wires and im plugging into a 4 way w/ 4 wires. I have brake lights and turn signals but cannot get the running lights to work.
asked by: John
Expert Reply:
I would start by checking the truck out with a circuit tester, item # 3808 if needed, first. You should get left turn and brake signals on the yellow wire, right turn and brake signals on the green wire, and running lights on the brown wire. The white wire is the ground wire. If the vehicle signals are all functioning properly at the trailer connector then you will need to figure out which wires go to the correct circuits on the trailer.

Trailers with 5-Way connectors usually have surge brakes and the extra blue wire is connected to the coupler to lock out the brakes for backing the trailer. This circuit is sometimes used for trailers with electric brakes. If your running lights are attached to this connection then that is the problem. Use your circuit tester and check each wire with the working vehicle connector plugged in and find out which wires on the trailer are carrying the signals back to the trailer lights. Once you have this figured out work your way back to make sure the wires are not broken pinched or frayed anywhere causing a loss of power or dead short.

If this does not solve the problem, you may have a bad ground and you will need to check all of the ground connections on the trailer. Start at the ground wire near the coupler working back to the grounds where the lights connect to the trailer frame. This should solve any problems with your wiring. I have included a link for trailer wiring diagrams that include numerous diagrams that should help.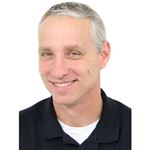 Ask The Experts a Question >>