How do I Tell if the Brake Controller is Bad
Question:
Should I get a continuous 12 volts from the blue wire lead in the back of the truck or should it only read 12 volts when I press either the brake pedal or the brake switch/slider on the brake controller. If I am getting 12 volts all the time is this a sign that the controller is no good.
asked by: James R
Expert Reply:
You are correct, you should only be getting output when the brake is applied, or the override switch is activated. It sounds like the controller might be bad, but to make sure, you should probably bench test it before tossing it. Use a circuit tester, and check the red wire that exits the rear of the controller. This wire should only go hot when the brake pedal is pressed. If this checks out ok, then the controller is bad and must be replaced. We have a video that shows how to bench test a brake controller, I'll give you a link to the video below.

If you find that you need to replace the controller, I'd recommend the Tekonsha Prodigy P2, part # 90885. The P2 is a proportional controller for safer, more predictable braking. The P2 is very highly rated because of how easy it is to use.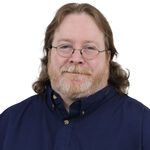 Ask The Experts a Question >>
Video/Article/FAQ this Question was Asked From
Article or Video