Comparing Bearing Buddy and Kodiak Red Eye Trailer Bearing Protectors
Question:
I need an Expert Answer about bearing protectors. I have a 2009 Keystone Summerland 23 7 Camper. It has two AL-KO axles with tags: T351 Date 246 08 SLR 136mm 2750 lbs. It has electric brakes and the standard hub/drums no Ultra-Lub are 5 lugs, 10 dia. I measured the inside of the hub and it is 1.98. I want to install bearing protectors and I like the Kodiak Red Eyes which I installed on a pop-up I had previously. Do you see any issues installing bearing protectors on hubs with electric brakes? What is your opinion of Kodiak versus Bearing Buddies? What replacement seals do I need? The AL-KO Owners Manual lists their part number 363193 or Hayes 09103305 but Im not sure that is correct since the manual covers several models. Finally, I would appreciate any other advice you feel would be valuable. Thanks in advance for your expert assistance and answers to my many questions.
asked by: Ted M
Expert Reply:
You can use bearing protectors on a hub with electric brakes. You have to make sure you are using a double lip seal though because a single lip seal is more likely to blow and allow grease to leak out and get all over the hub and brake components. Also, you have to make sure that you do not use too much grease, even with a double lip seal, because of the same possibility of blowing the seal.

Based on the numbers you have provided you will likely need a 10-19 seal, # RG06-050 for a pair. These seals measure 1.719 inches inner diameter and 2.565 inches outer diameter. Compare that to the seals you have now.

Both the Bearing Buddy brand, # BB1980A-SS, and the Kodiak Red Eye, # KREB1980AC, have a 5 star rating on our site which means customers find them work well with no complaints. Bearing Buddy though has had more reviews than the Kodiak parts. Either part will work well for you but the Bearing Buddy brand is more popular.

In order to determine the size you need the best way is to retrieve the inner and outer bearing numbers stamped into the metal of the bearings. With this information I will be able to determine most any replacement part that will fit. I have included a link to a video that may help you.
expert reply by:
Michael H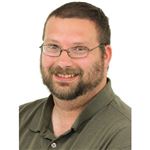 Ask The Experts a Question >>