Electric Trailer Brakes not Working
Question:
I can not make brakes work on a trailer I hove electric brakes using 7 wires
asked by: Albino
There are a number of reasons why the brakes on your trailer may not be working. Lets start with the easiest things to check.

First, check the vehicle and trailer connectors for corrosion. This can cause a short inside the connector and the brake feed circuit and ground are at the bottom of the connector so moisture affects these connections first.

Next, check the ground wire on the vehicle and trailer connectors, trailer brake magnets and the brake controller itself. If there is a bad ground connection the trailer brakes will not work.

Next, check the brake controller wiring. Sever the blue brake output wire, leaving enough room to splice it back together when testing is done and then apply the manual slide. Using a circuit tester, like item # 3808, you should get output to the trailer brakes, blue wire. If the manual slide activates the trailer brake output wire properly, try the brake pedal. If the brake pedal activates the brake output properly the problem is farther back either in the vehicle wiring or on the trailer.

If either the brake pedal or the manual slide are not functioning properly you will need to test the wires going into the brake controller. Make sure you have power entering the brake controller on the black wire and on the red wire only when the brake pedal is pressed. If these wires test correct, and there is no output, your brake controller most likely needs to be replaced.

Finally, if those troubleshooting measures do not locate the problem, you will need to check the trailer brakes and brake magnets themselves. We have an article detailing how to test trailer brake magnets properly with a multi-meter, like part # BTMT15, and we have a video showing the proper installation and adjustment of trailer brakes, see links.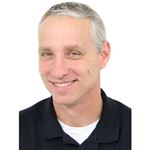 Ask The Experts a Question >>
Product Page this Question was Asked From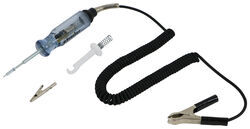 (

17

reviews)
Code: 40376
Retail:$75.96
Our Price: $55.95
Wiring
Tools for Wiring
Testers
more information >
Featured Help Information
Miscellaneous Media