Comparing Radial Trailer Tires and Bias Ply Trailer Tires
Question:
have to replace 2 tires and wheels, makes it simpler for my coleman pop-up, williamsburg, gvw about 3500. loadstar looks best. whats difference between bias / radial radial are 175 that matters to me? we have high-speed road travel, back-country natl park camping, etc. look forward to your thoughts.
asked by: Michael H
Expert Reply:
We actually have an FAQ article on trailer tires, part of which covers bias ply tires versus radial tires. I have posted the section below and I have also included a link to the whole FAQ article for you.

The main difference between a radial ply and bias ply tire is how the tire is constructed. The cords underneath the tire are run in different directions. On a bias tire, the cords run at a 32 degree angle from the direction of travel and on a radial tire, the cords will run at 90 degrees from direction of travel, or across the tire from wheel lip to wheel lip.

Because of the construction of a radial tire, the tire has more flex and will allow for more ground contact. That will improve traction and better tread wear. It also gives the radial tire better stability.

The radial tire will normally run cooler, if not overloaded, which will help the tire last longer, especially when the tire is under a load.

A bias tire has a stiffer sidewall and might be used more on off road applications, like farm use.

At one time the cost was a big difference from the bias to a radial, but now with both tires being close in price the radials are a much better value.

The 175 on the 13 inch radial tires indicates that it is 6.895 inches wide. This is 0.305 inches more narrow than the bias tire you have referenced. The smaller radial tire also has a lower capacity at 1,610 pounds at 65 psi. The bias ply tire is rated for 1,725 pounds at 65 psi. Two of the bias ply tires would provide 3,450 pounds capacity.
expert reply by:
Michael H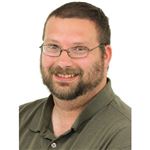 Ask The Experts a Question >>
Product Page this Question was Asked From
Loadstar ST185/80D13 Bias Trailer Tire with 13" Galvanized Wheel - 5 on 4-1/2 - Load Range D
(

1556

reviews)
Code: AM3S334
Retail:$117.95
Our Price: $99.85
Tires and Wheels
Tire with Wheel
Bias Ply Tire
Load Range D
185/80-13
13 Inch
Spoke Wheel
5 on 4-1/2 Inch
Galvanized Steel Wheels
Kenda
more information >