Solution for Newer Ford with Bulb Out Error Message When Using LED Hitch Cover
Question:
The Reese etc, lighted hitch covers do not work with the new electronics in Fords for the last 3 years since Ford updated their electrical systems in their factory installed trailer tow packages. Called Reese tech. and thats the reason. Are there adapters, and or, other lighted hitch covers that will work with any new Fords? Our 2016 Escape tells us faulty bulb when braking, or lights are on, and when turn signal is engaged it blinks rapidly like you need an upgraded flasher? Any suggestions, please...
asked by: PAUL
This is a problem we normally see with German vehicles when they try to tow a trailer with LED lights. The issue is that the lower amperage draw of the LED lights is just enough to confuse the vehicle that it is drawing too much and because of that it wants to tell you that you have a bulb out on your vehicle.

Normally the fix for this is to use the # TR20141 which has diodes in it that increase the amperage draw to what an incandescent bulb would draw on a trailer which eliminates the error message. I attached a review video that covers more info on this adapter.
expert reply by:
Jameson C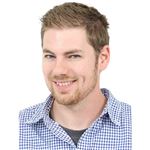 Ask The Experts a Question >>