How to Install a Prodigy Brake Controller on a 2010 Toyota Tacoma with Factory Tow Package
Question:
I have a Tacoma 2010 with factory hitch and plug. How can I install this unit, in detail, without messing up the installation? I am not electrically or mechanically inclined. I change my oil, rotate tires and dry the vehicle. I am not being hard on myself, I just am not used to doing installations, with wires. Can I do it with your instructions, or should I let someone who knowes what they are doing install it? I am slso interested in one of your toolbox transfer tanks Gal. & tool box. How do I get the gasoline to my truck.
asked by: Charles
Since your 2010 Toyota Tacoma has a factory tow package, installation of the Tekonsha Prodigy Proportional Brake Controller P2, # 90885 will be very simple. Your Tacoma has a plug, tucked up under the dash, most likely left of the brake pedal. There are some panels that you will have to remove to gain access to the wiring. Find the plug, it will be the one, probably with a white connector, that is not hooked up to anything. Attach this to the corresponding end of the brake controller harness # 3040-P.

The harness does have a separate ground wire that you will need to attach. You can use an exiting grounding point or drill one on to the frame or fire wall. You can then tuck the slack under the dash and replace the panels you removed.

Next, all you will have to do is mount the brake controller. For this, you will need to drill two holes. The most common place is on the bottom of the dash, to the right of the steering wheel. Once mounted connect the other end of the harness to the brake controller and you are done. I have included a video showing installation on a similar vehicle below as well as the installation details for the brake controller.

None of our transfer tanks, including are rated to transport gasoline. They are for diesel fuel, kerosene, and fuel oils.
expert reply by:
Michael H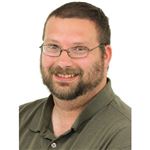 Ask The Experts a Question >>