Call 800-298-8924 to order UWS accessories and parts part number UWSRODCONNECTOR or order online at etrailer.com. Free expert support on all UWS products. Guaranteed Lowest Price and Fastest Shipping for UWS Rod-Connector. Accessories and Parts reviews from real customers.
UWS Rod-Connector
Item # UWSRODCONNECTOR
In Stock.
UWS Accessories and Parts - UWSRODCONNECTOR
Rod connector piece connects the latch handles to the rod inside box
Works with paddle handles
UWS-RODCONNECTOR
Customer Reviews
UWS Rod-Connector - UWSRODCONNECTOR
Average Customer Rating: 4.9 out of 5 stars (183 Customer Reviews)
- UWSRODCONNECTOR
by: Ron B.08/12/2014
The item was slightly larger than the holes that they fit in. I drilled the holes slightly larger and now every thing works perfectly. Now I can open the tool box from one handle instead of two. 146284
Comments
The parts fit and now I have both latches opening when I open either latch. Now I dont have to climb into the bed of the truck to open both latches at the same time.
Ron B - 08/12/2015
14168
- UWSRODCONNECTOR
by: Roger W.07/21/2015
Just the part I needed. So nice not to have to buy a lot of stuff I didn't need to get the part I needed. 213401
Comments
Still working perfect!
Roger W - 07/20/2016
19524
- UWSRODCONNECTOR
by: Kristin05/10/2014
The connector was easy to replace, and works great. 129927
Comments
Still good!
Kristin - 05/10/2015
11557
- UWSRODCONNECTOR
by: Andrew L07/05/2016
I had spent hours trying to rig stuff up for these rod connectors, clamos, little U-bolts, etc, because I couldn't find replacement parts...Finally, I found them on your site and they work perfect!! 5 minute repair! Love it! Don't have to walk all the way around my truck any more to open both sides! 268276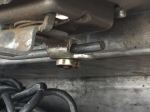 Click to Enlarge
- UWSRODCONNECTOR
by: Adam06/10/2014
Well the product is exactly what I expected, that's not the impressive part. The attention etrailer pays to it's costumers. They have excellent service and customer comunication. Which to me is more important than anything else when doing business these days. Plus they shipped the product right out. I hate when you order something and the people take for ever to ship and ship it cheaply knowing USPS takes forever. Etrailer got it right to me, so thank you for that. I would do business again. 134888
- UWSRODCONNECTOR
by: Micah11/15/2013
I had a really hard time finding this replacement part for my truck tool box latch! No one who sold the tool boxes sold the part or knew how or where to order it. It was taking two people at the same time, every time we opened the tool box, or either having to climb up in the bed of the truck. I was VERY Happy when this arrived in the mail! I will definitely visit and purchase from this site in the future! Thanks Again! 107449
- UWSRODCONNECTOR
by: Curtiss B06/06/2016
This product was exactly what I needed to repair the used tool box we just bought. The website was was very easy to use and the shipment fast. I was extremely pleased with this transaction and would be happy and confident in recommending etrailer.com to all my friends. I was not able to mark excellent above in the rating section on this page, however, that is my rating - EXCELLENT 258030
- UWSRODCONNECTOR
by: RH12/04/2013
Easy and simple ordering process. Shipped within 24 hours of ordering. The UWS rod connector fits perfectly. Use a small allen wrench to tighten the connector onto the rod. A word of advice: at least for my toolbox, if you only have the connector rod, but no connectors, make sure you order 2 connectors. You need a connector to attach each latch/handle to the connector rod. 109132
- UWSRODCONNECTOR
by: kim h04/03/2017
Very easy to place order, notifications of order placed and order shipped quality replacement parts appear to be better than Factory parts they put a name to who checked the quality and of accuracy of my order along with all the contact information unlike another company where you have to contact customer service to find out who you even purchased it from thanks etrailer 362202
- UWSRODCONNECTOR
by: Michael Chandler09/26/2016
I am very Please for the shipping it came at a Good time ... The Product was what I wanted and I do not have to send back .. Friendly People I have talked to , Keep up the Good work .. Package was not Destroyed or tore it all came intact .... Would I pass to Others YES .. Will I order again YES Am I please with my order YES 299982
- UWSRODCONNECTOR
by: JD10/07/2013
Exactly what the description said it would be! Well made, Great quality! Outstanding customer service. When I first ordered this, it was out of stock. Suzanne T., the wonderful lady that she is, emailed me when the product was in stock. I ordered it the same day, and shipping was fast as usual. Overall an outstanding job! Thanks again! 102876
- UWSRODCONNECTOR
by: Cabinet Guy02/09/2017
This is one of several items I have purchased from "e trailer". There service is great and the shipping is fast as well. I ordered Two boat trailer axles three years ago and they were great quality and still performing well. The pricing is competitive for this industry too. Good company to do business with!! 340177
- UWSRODCONNECTOR
by: Mike E.09/20/2016
I bought a used toolbox. Had to lift both handles to get it to open. The rod was still in the box. Ordered 2 of these and now I can just lift one handle at a time like it should be. Thank you for carrying such a helpful product. This is not my 1st purchase from etrailer.com and it won't be my last. 296925
- UWSRODCONNECTOR
by: Bryan & John S. (humor)08/28/2016
able to use internet search to find this product at your company, made it easy. Once contacted, ordering was easy. Product shipped out fast. I have already replaced the old connector with one I ordered from you. this is a small item, but you do keep it in stock. That is appreciated. 288592
- UWSRODCONNECTOR
by: Luckey10/04/2016
received today appears to be of good quality. I ordered several since this is a part that is not at a local store. should the other original break it could be quickly repaired to maintain a secure area for my tools and equipment. Thanks for being so fast in getting the parts to me. 303234
- UWSRODCONNECTOR
by: Dylan M01/21/2017
I bought my tool box off Craigslist and it was missing a couple of things. One was the rod connectors for the locks. I ordered these from etrailer and they fit great. I installed and adjusted the locks in about 2 minutes and haven't had any trouble with them slipping at all. 334217
- UWSRODCONNECTOR
by: Greg H.07/11/2014
The Rod Connector on my pickup tool box snapped, causing me to have to lift both handles in order to open the box. These Rod Connectors fit perfect and installed easily, and now my tool box works correct again. No more climbing in the back of the truck to open my tool box! 140809
- UWSRODCONNECTOR
by: Trina04/07/2014
This product was rather hard to locate at the hardware stores. Luckily I came across eTrailer in my online search. This is exactly the part that was needed for the rod in our tool box on the back of the truck. Just as described, prompt and courteous service. Thank you. 124164
- UWSRODCONNECTOR
by: Tom E.08/10/2014
This is great. The right part came and now I can open my tool box with one hand, and it only cost $10 including shipping. The estimated delivery was three days after the actual delivery. I was so ecstatic that I know I will order from these folks again. thanks 145573
- UWSRODCONNECTOR
by: Paul G.04/30/2017
Excellent Plus. Ordering was easy, communication regarding the order and shipping status was prompt and thorough. The product was great. Lots of service for small order (including freight). Great all around--look forward to doing business with etrailer again. 374405
- UWSRODCONNECTOR
by: Tucker D.03/28/2017
Perfect for the truck box i got with my used truck. Now I can open the top from ether side. All the hardware was gone, so I replaced the latches and got a 4' piece of 1/4 inch metal rod from Home Depot. Trimmed it to length and tightened it down. Works great. 359709
- UWSRODCONNECTOR
by: Tom02/28/2013
I found this product hard to find at local truck parts store especially if you don't know the mfg of your tool box. After having found a box similiar to mine I located etrailer on line and they had this product in stock. Well done. 68233
- UWSRODCONNECTOR
by: Rìchard C.08/17/2015
Connector worked great and glad I ordered 2 because when I went to replace broken 1 the 2nd 1 broke also. Thanks for getting them to me so quickly. It was a pain having to hold both handles up at the same time to get in the toolbox. 219820
- UWSRODCONNECTOR
by: RACHEL02/18/2013
I had search for this item for a hour, then I checked out etrailer.com site and exactly what I was needing. There was no doubt because of the clear picture that was posted . The ordering was easy and the shipping was quick. 66799
- UWSRODCONNECTOR
by: Keith Little11/19/2013
I am very pleased with my transaction. From the website to the last detail of the order. The product arrived on my desk in about four days. I am happy to recommend etrailer for all your trailer or tool box needs. Thanks! 107798
- UWSRODCONNECTOR
by: Eric R03/16/2015
Exactly as described, exactly what I needed, not able to find any place else, except one auction site for way more money. Transaction was painless, shipping prompt, a pleasure to do business with a reliable merchant. 178631
- UWSRODCONNECTOR
by: Bill08/09/2015
I had been looking for this part for about three years and couldn't find it. I stumbled upon etrailer. The part was original equipment and was reasonably priced. Shipping was also reasonably priced and was fast. 217970
- UWSRODCONNECTOR
by: Gene08/05/2016
Exact Fit for UWS Tool Box with one piece lid. Box had been broken for quite awhile because I could not find these parts to reconnect the rod for latches. Great service and timely delivery. 279901
- UWSRODCONNECTOR
by: Damien01/16/2013
Product was exactly what I needed and worked excellently. Product is fairly priced, service and delivery great. I will defenatly return to website for any more products like this that I need. 63214
- UWSRODCONNECTOR
by: Dean11/29/2016
Part fit and the cover closes and locks with ease. Etrailer was the only place I could find it, and I am happy I did. Ordered a spare, but haven't needed it yet. Thanks guys 320498
- UWSRODCONNECTOR
by: Brian Z02/28/2013
It is great I can buy these items. I have now broken both my factory ones and did not look forward to designing a new one. Thanks for the great price and super speedy shipping. 68014
- UWSRODCONNECTOR
by: Mike P06/08/2016
Great Service - Was notified when order was received and shipped, and when they were notified delivery was completed - Will order products from this company again in the future 259034
- UWSRODCONNECTOR
by: hector c05/12/2014
very satisfied with product and customer service.my tool box Is now secure with this replacement part that I thought would be impossible to replace without spending big bucks. 130277
- UWSRODCONNECTOR
by: Ralph H.05/05/2011
I overtightened the rod connector and it broke, so I order 2 from etrailer.com and the price is fair and so was the shipping. I ordered an extra one in case I break another. 12943
- UWSRODCONNECTOR
by: John Atkinson09/27/2015
I thought when this item broke on my truck tool box I wouldn't be able to get a replacement you folks came through for me thanks.The item I replaced was a uwsrodconnector. 228008
- UWSRODCONNECTOR
by: brandon03/06/2017
Exactly what i ordered and it fit perfectly.. shipping was a little longer than i expected but not too bad.. would definitely recommend them and would use them again 349361
- UWSRODCONNECTOR
by: Ken S.08/03/2015
Did the trick for fixing the toolbox on my son's truck. Was not an exact fit though. Had to drill out the holes on the toolbox just a hair to get the parts to fit. 216495
- UWSRODCONNECTOR
by: Matt03/21/2014
I received this in the mail on Friday and put it on. this was exactly what I needed and it seemed to be a little stronger than the OE that was in the box. 121654
- UWSRODCONNECTOR
by: Doug M04/12/2016
Product arrived quickly and parts fit and worked perfectly! I am very happy with the parts and the service. I will definitely use etrailer again. 244002
- UWSRODCONNECTOR
by: Jonathan Anderson-USDA01/19/2016
The product arrived on time and in sturdy packaging. These connectors are hard to find and the price was very fair. Will buy from again. Thanks. 235750
- UWSRODCONNECTOR
by: Steve06/18/2015
This is a great company to do business with. Their product descriptions are accurate, their prices are fair and their shipping is fast. Thank you. 204327
- UWSRODCONNECTOR
by: Chris S.08/11/2014
I will order from again and shipping was very fast. The product was just what I needed now I can open my toolbox on one side now. Thank you ?? 146070
- UWSRODCONNECTOR
by: Stan W.06/25/2016
On time delivery, exact part, perfect fit. Took about a minute to install, tool box opens conveniently again with either latch. Thanks etrailer. 264809
- UWSRODCONNECTOR
by: Michelle R.08/16/2016
This rod connector worked great for fixing our truck toolbox. Saved us from having to buy a whole rod kit just to replace a missing connector. 284351
- UWSRODCONNECTOR
by: John W.06/23/2011
I was glad to see etrailer carries a complete line of replacement parts for my UWS tool box. I ordered, they shipped, it worked and I am happy. 17776
- UWSRODCONNECTOR
by: B Dewhust01/13/2017
The part that I ordered for my IWS tool box arrived in a timely manner, was an exact fit, easy to install and has worked well with no problem. 332413
- UWSRODCONNECTOR
by: Charles T02/27/2014
Product was just as described, just what I needed to fix my toolbox. This has to be the fastest notification and shipping that I have seen. 117902
- UWSRODCONNECTOR
by: Joe Bustos05/01/2014
I was happy with with end result ,except i didnt recipe a billing paper work please forward,then ill be very satisfied,.Thank u Best Regard 128482
- UWSRODCONNECTOR
by: Gil B.08/31/2016
The parts were exactly as I ordered, they arrived on time, and work great. I am extremely pleased with etrailer and will use them again. 289454
- UWSRODCONNECTOR
by: Dan09/25/2013
Apparently it's a odd ball hard to find part locally. Got it here quickly. Fast shipping, clear product information available. Thanks!!! 101520
50
183
Show More Reviews
Why etrailer.com?
At etrailer.com we guarantee:
Highest quality accessories and parts for the best price.
Real product know-how.
We make sure that the products we sell are what we say they are, and that they work the way they are supposed to work. This helps you get the right product the first time.
Every day our teams test, review, assemble and install our products. Our modern installation facilities allow our expert installers and customer service representatives to actually install and use the items we sell, so you can get real advice, from a real person who has the knowledge and expertise needed to solve your problem.
Most detailed, accurate accessories and part information available.
Because we take providing accurate product information seriously, we take our own detailed product photos, demo videos and installation videos, as well as verify measurements, instructions, and vehicle fit information.
Information for this part was:
Installations, made easy.
We love helping people.
We have the most highly trained customer service, hands-on experience, step by step videos and installation instructions. We are prepared to answer any question, give advice, or troubleshoot any problem you come across.
Fast shipping.
Personalized service for life.
We provide one-on-one, personalized service from the ordering process through the life of your product.
Trusted since 1946.
We've been serving customers since our parts store first opened in 1946 and continue to be recognized by our customers, our vendors and third parties for exceptional service.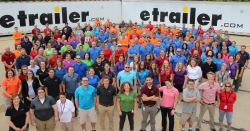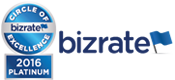 Info for this part was:
At etrailer.com we provide the best information available about the products we sell. We take the quality of our information seriously so that you can get the right part the first time. Let us know if anything is missing or if you have any questions.