Call 800-298-8924 to order UWS accessories and parts part number KEYCH502 or order online at etrailer.com. Free expert support on all UWS products. Guaranteed Lowest Price and Fastest Shipping for Replacement Key for UWS Toolboxes - CH502. Accessories and Parts reviews from real customers.
Replacement Key for UWS Toolboxes - CH502
Item # KEYCH502
In Stock.
UWS Accessories and Parts - KEYCH502
Replaces a missing UWS key
Key # CH502
Quantity: 1 key
KEYCH502 - UWS Replacement Key
Customer Reviews
Replacement Key for UWS Toolboxes - CH502 - KEYCH502
Average Customer Rating: 4.9 out of 5 stars (71 Customer Reviews)
- KEYCH502
by: Lucas Hoage04/10/2014
I purchased a CH502 replacement key for an old UWS toolbox I own. The key works just fine. I hope this key and I will be friends for many years to come. I'm going to polish it every day, tuck it in at night and feed it locks daily. 124575
Comments
After a year of ownership, the key has no detectable wearing and still works as smooth as the day I purchased it.
Lucas H - 04/10/2015
10733
- KEYCH502
by: Johnny F.08/28/2014
Key worked great. Rod connector for the tool box was perfect. I put etrailer in my favorites.Thanks 149098
Comments
Still works great.
Johnny F - 08/31/2015
14662
- KEYCH502
by: Ed03/27/2017
The key came promptly in the mail, and it fit perfectly in the tool box. I would highly recommend etrailer.com as a great source for trailer related products. 359247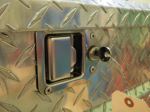 Click to Enlarge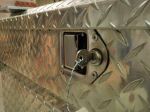 Click to Enlarge
- KEYCH502
by: Ricardo D.11/18/2016
I lost my key to a owen garrison tool box after not using it for several years. I called the manufacturer for a replacement key but was surprised by the cost. Etrailer customer service sent me directly to what key was needed for my box. The key is good quality and seems to be made pretty well. The key is being used everyday and since buying it I haven't noticed a problem with it so far. 317856
- KEYCH502
by: Jana02/07/2016
I recently purchased a truck and the previous owners didn't have a key to the toolbox. I thought I was going to have to buy new locks or hire a locksmith, but a Google search lead me to etrailer.com. I am glad it did. The key arrived quickly and worked perfectly! I've been spreading the word about etrailer at my local parts store. I'll be back for more purchases for sure. 237156
- KEYCH502
by: Brian L.04/14/2017
Very happy with the replacement key I received. Worked perfect. Thank you so much for offering replacement keys at such an affordable price. Saved me time and money from having to take the old lock out and buying a new one. My order arrived very quickly and the website was very easy to order from. I strongly reccommend buying products from you! 367663
- KEYCH502
by: Tim W.09/16/2014
I am pleased with my experience with etrailer.com. The web site was easy to navigate, with good pictures and descriptions of products. I needed a replacement key for a truck tool box I had bought from a buddy. Easy purchase and checkout made it a quick process. Thank's for the excellent service! 151581
- KEYCH502
by: Larry H.04/14/2015
I highly recommend etrailer for all your replacement key needs. They had the exact key I needed for my truck tool box at a fair price and it was shipped to me in record time. I will be back when I need other items since their services were first rate! 185062
- KEYCH502
by: Phil C.07/08/2013
Purchased a used toolbox that needed a key, figured out which one I needed, ordering was easy on the website, delivery about 5 days later. Key worked as it supposed, I am very pleased that I did not have to get a locksmith involved. 88253
- KEYCH502
by: Dale T.07/03/2013
I really didn't expect these keys to fit, but they were perfect. Anyone that has a locking toolbox, truck or otherwise, should strongly consider getting extra keys. This is the place to purchase them. 87489
- KEYCH502
by: Replacement key12/18/2015
Purchased a truck that came with tool box. Previous owner did not have the keys for the box, so I looked them up and ordered them from etrailer. Keys arrived quickly and were a perfect fit. C. 233967
- KEYCH502
by: Devin05/04/2017
Pretty awesome when you get a truck box from a friend for free and you're able to order the right key for the lock at a great price... Keys showed up earlier than expected and fit perfectly. 376218
- KEYCH502
by: Dennis C.01/28/2016
Bought truck tool box from individual and did not get but one key. No One had the key blanks to cut extra keys. Searched online and found the replacement keys at e-trailer.com. THANKS!!! 236485
- KEYCH502
by: Steven M01/24/2017
Works perfectly. Saved me the aggravation and expense of drilling and replacing the lock. Cheaper at etrailer than I was able to find it elsewhere online. Thanks etrailer! 335092
- KEYCH502
by: Tom H10/16/2014
etrailer was a pleasure to order from, excellant product description, product was exactly as described, shipping was very fast, real pleasure to do business with. 156114
- KEYCH502
by: Mark F01/26/2017
Key came in a timely manner. And worked the first time i tried it in the lock can not ask for better sevice than that when it comes to a key thank you 335815
- KEYCH502
by: Doug L04/03/2017
Ordered by number on tool box lock. Arrived in timely fashion and best of all they fit. Much easier than removing tools and taking box to locksmith. 362360
- KEYCH502
by: Matt R03/24/2017
Lost the key to my UWS toolbox, ordered one from ETRAILER and worked great. Great customer service and extremely fast shipping. Highly recommend! 358275
- KEYCH502
by: Jim R.05/04/2017
My second order from E Trailer and I can say I have been very satisfied with the service and fast delivery I have received, Will order again. 376077
- KEYCH502
by: JV05/28/2017
I needed a replacement key for my truck box. Etrailer had it in stock and it was the best price I found, even compared to other sites. 385985
- KEYCH502
by: James H.05/25/2015
So glad I found this site! The keys work great in my sons tool box! Next time we need something I will look here first! 196721
- KEYCH502
by: Travis B.05/30/2017
I bought my truck used,and the previous owner didn't leave the key for the toolbox. The key came fast and works just fine. 386523
- KEYCH502
by: Steve R.07/15/2013
Ordered a replacement key for my truck tool box. Key arrived within a few days and worked perfectly. Thank you 89574
- KEYCH502
by: Ed05/09/2016
Lost key to my toolbox. Ordered a key from etrailer.com it arrived a few days later and worked perfectly. Thanks 249461
- KEYCH502
by: Adam06/18/2014
Perfect fit. Exactly what I wanted, save me form changing all the lock cylinders. Thanks! 136459
- KEYCH502
by: Mark P.10/24/2013
Keys were delivered on time and worked as they should. Overall I was pleased with the keys. 104983
- KEYCH502
by: Ryan03/31/2017
Worked great. Shipped in just a few days, easy peasy lemon squeezy. Appreciate it fellas. 361275
- KEYCH502
by: Ronaldo N10/07/2014
Ordered replacement key for a lock on a discontinued truck box. Perfect fit! 154899
- KEYCH502
by: Connor T.08/29/2015
It was great the key worked and went in good so now I can lock the toolbox. 222598
- KEYCH502
by: JGriffey02/09/2017
Keys didn't work Would have been nice to be Able to lock my tools up! 340081
- KEYCH502
by: Matt10/15/2014
Received the keys I ordered and both worked exactly as expected. Thanks. 155967
- KEYCH502
by: Horacio R01/27/2017
I was a great purchased . it work perfectly fine the key hoe i expected 336072
- KEYCH502
by: Randy Walter03/01/2016
I was completely satisfied, Great Price, quick shipping, & exact fit!! 239026
- KEYCH502
by: jackie c04/22/2014
Key was perfect fit for tool box. Shipping was fast. Would recommend. 126510
- KEYCH502
by: alex troutman01/09/2014
great product and great value, within a reasonable shipping time 112357
- KEYCH502
by: gerald turner07/03/2013
great product ...key and rod connector worked perfect...thanks. 87437
- KEYCH502
by: Shaun V08/11/2014
Exactly what I needed. Fast shipping and good pricing. Thanks 145867
- KEYCH502
by: Don l07/04/2017
Fast response, keys work great. Had a little rust on them. 401535
- KEYCH502
by: Jeffrey01/31/2013
Fast shipment, and the product was exact to description. 64702
- KEYCH502
by: Douglas W. Brown11/05/2014
Keys worked perfectly, delivery was prompt and undamaged. 159571
- KEYCH502
by: Bill H07/08/2013
What can I say? It's a key to a truck box and it works! 88102
- KEYCH502
by: Chris03/12/2017
Works great thank you very much have a good day Chris 351595
- KEYCH502
by: Chet L.11/09/2015
The keys worked great at a good price & fast shipping. 231642
- KEYCH502
by: Yolanda Echeverria07/28/2014
Key worked great very easy ordering process. Thank you 143182
- KEYCH502
by: Tony10/01/2014
Parts were exactly as described and fit no problem. 153839
- KEYCH502
by: Gregory01/21/2013
Product delivered quickly and met all e xpectations. 63646
- KEYCH502
by: dave09/07/2015
Works great love have keys for the toolbox again 224353
- KEYCH502
by: Joe S06/04/2015
Quick shipping and the key worked perfe ctly! 200511
- KEYCH502
by: Donnie01/02/2017
Fast delivery. .. would order from agai n. 329396
- KEYCH502
by: mike w04/17/2015
key fit and worked just fine, great pri ce 185683
51
72
Show More Reviews
Ask the Experts about this UWS Accessories and Parts

Info for this part was:
At etrailer.com we provide the best information available about the products we sell. We take the quality of our information seriously so that you can get the right part the first time.