Can a Mix of Bias Ply and Radial Trailer Tires be Used at the Same Time
Question:
I own a Worthington Utility Trailer that came equipped with 175/80 D 13 C tires. The trailer capacity is 2010 lbs. Cold inflation of the tires is 345 KPA 50 PSI. The Rim is T 13x4.5 B. I am planning on buying a spare tire from your website today: Karrier ST175/80R13 Radial Trailer Tire with 13inch Galvanized Wheel - 5 on 4-1/2 - Load Range D. I am wondering if in the event that one of my bias tires fails during a trip, would the radial tire be a suitable replacement? It is my understanding that radial tires have better traction and run cooler. Can I use a bias and radial tires at the same time? Eventually, I would like to replace them all with radial tires.
asked by: Victor M
Expert Reply:
For a short distance, you can use radial and bias tires at the same time, but you would not want to have the mix for long distances or periods of time. The problem is that the 2 different tires track and perform differently and this can affect ride quality and increase wear on the tires.

For a bias ply tire, load range D, 175/80-13, use # AM1ST77. For the same tire on a 5 on 4-1/2 inch galvanized 13 inch wheel use # AM31242. I have included a link to our tire FAQ article for you.
expert reply by:
Michael H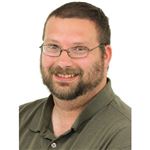 Ask The Experts a Question >>