Parts Needed to Add Electric Brakes to a Utility Trailer with a 3500 Lbs Axle and Brake Flanges
Question:
The trailer is a 2004 Carry- On from Lowes. It has no brakes. The axle is a single Dexter 3,500 lbs and has a brake mounting flange with 4 holes. The wheel bolt pattern is 5 on 4-1/2 2-5/8 apart. The tow vehicle is a 1999 Toyota Tacoma 4X4 extended cab 6 cylinder. What are the all components needed to add Electric brakes?
asked by: George W
Expert Reply:
You will need several items to add electric brakes to your Carry-On Utility trailer. Starting with the trailer you will need a hub and drum that matches the bearings and seal on your trailer spindle and your wheel bolt pattern. The only way to be sure is to check the bearing part numbers and seal part number, but with a 3,500 lbs Dexter axle that has brake mounting flanges you will most likely have the # L44649 Outer and # L68149 inner bearings and # 58846 seal. If these are the correct bearing and seal part numbers, the # 84546UC3 Hub & Drum Assembly will be correct for your spindle and 5 on 4-1/2 inch bolt pattern.

You will then need 10 x 2-1/4 inch brake assemblies and I recommend Electric Trailer Brake Kit # AKEBRK-35 which included both left and right and assemblies. These brake assemblies will bolt directly to the 4 bolt brake mounting flanges on your axles.

To finish the trailer you will need wiring and a 7-Way connector. 10 gauge wire, # 10-2-1 is recommended and you will attach one wire from the brake magnet to the white wire for ground and the other to the black wire for power from the 7-Way connector. The 7-Way Round RV Style Trailer Side Connector, # A7WCB will then need to be wired at the front of the trailer. We have an article that details wiring this connector for you to review, see link.

We have a video installation showing installation of trailer brakes on a single axle trailer that should be a great resource for you, see link.

Now we have to get your 1999 Toyota Tacoma ready to connect to the 7-Way trailer connector and to activate the trailer brakes. You will need a brake controller and a wiring kit to complete the installation,

The Prodigy P2 Brake Controller, # 90885, would be a good choice for your truck and trailer. This is a proportional controller that activates the trailer brakes in unison with the speed in which the vehicle is stopping. For Wiring the Brake Controller 7 & 4 Way Installation Kit, # ETBC7, will complete the setup as long as your Tacoma has a working 4-Way connector at the rear of the vehicle. We have detailed instructions for installation of this kit for you to use online, and a video installation that should prove helpful, see links.

If your truck does not have a working 4-Way connector you will also need the T-One Vehicle Wiring Harness, # 118379. I have linked installation instructions and a video for this harness also.

These parts should complete your setup for the trailer and your truck.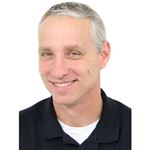 Ask The Experts a Question >>
Products Referenced in This Question
Product Page this Question was Asked From
Hayes 10" Electric Trailer Brake Assembly - Right Hand - 3,500 lbs

(

3

reviews)
Code: 60202703
Our Price: $71.52
Trailer Brakes
Electric Drum Brakes
Brake Assembly
Manual Adjust
10 x 2-1/4 Inch Drum
Right Hand Side
3500 lbs Axle
13 Inch Wheel
14 Inch Wheel
14-1/2 Inch Wheel
15 Inch Wheel
Redline
more information >
Featured Help Information
Instructions
Miscellaneous Media