ST145/80-12 Tire Recommendation Over a 4.80-12
Question:
on the bias tire 4.80 x 12 compared ST tire 145 / R -12 radial ,what is the difference in the numbers
asked by: Pete
The two tire sizes are similar, but the 145/80-12 will be a bit taller at 21.3 inches vs. the 4.80-12 which has a diameter of 20.5 inches. Aside from that they are very similar and both fit 12 inch diameter rims that are 4 inches wide.

The radial part # AM10140 that is a ST145/80R12 would be what I recommend as it would have plenty of capacity and is a radial which is preferred over bias-ply construction like what all of the 4.80-12 tires are made of.

A radial tire flexes more than a bias tire, giving it better ground contact, traction, stability, and tread wear.

A radial tire will normally run cooler than a bias ply tire, especially when the tire is under a load. A tire that runs cooler will last longer.

expert reply by:
Jameson C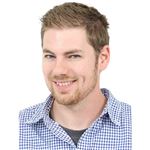 Ask The Experts a Question >>