Compact Cars with Automatic Transmissions that Can Be Flat Towed
Question:
We have a new 25ft Forest River Forester 2401W diesel. We have been across the USA East Coast and back to California over the past 6 weeks. We did not tow a vehicle. We did rent one when needed for a couple of days. However, we are seriously considering buying a compact Nissan Versa or other for example and flat towing it. We dont want a manual shift. Our grandson could use it for work and college when we are home and another of our cars when on trips. However, we cant find anything of substance in terms of compact vehicles $16K range, new 2015/2016, that are automatic and dont require crazy things on the trip such as: a. stopping and running the engine every couple of hours. b. adding after market transmission products. ....and so forth? any ideas using your tow systems? v/r
asked by: Dan H
It is very common for automatic transmission vehicles to need to be started and ran for a couple minutes every couple of hours or at every fuel stop. This is because the engine lubricates while running, so every couple hours of towing the engine will need to be lubricated again by running. Typically, an RV will need to be refueled every 5 to 6 hours, so the towed vehicle can be started whenever the RV needs fuel.

In my research, I found several compact, automatic cars that can be flat towed. Before choosing a vehicle, you will want to double check the owner's manual for the requirements to flat tow and to ensure the vehicle can be flat towed.

The 2015 Chevrolet Sonic, except RS models, can be flat towed, but will need to be ran at each fuel stop and will require a fuse to be pulled to the battery isn't drained while towing.

The 2015 Dodge Dart can be flat towed with an automatic transmission, with the transmission in neutral, if the vehicle has the 1.4L Turbo Engine.

The 2015 Ford C-MAX Hybrid, automatic, can be flat towed but will need to be started at the beginning of each day and after every 6 hours of towing. The 2015 Fiesta, automatic can also be flat towed, but will need to be in neutral and the battery will need to be disconnected so it is not drained while towing.

Nissan does not have any 2015 models with automatic transmission that can be flat towed.

To give you an example of the components needed to flat tow, here is a list of products you will want if you want to flat tow a 2015 Chevrolet Sonic:

Base Plate: # BX1703
Tow Bar: # BX7365
Supplemental Braking System: # BRK2016
Towed Vehicle Wiring: # RM-155

Since the Sonic requires a fuse be pulled, rather than getting into the fuse box each time, a Roadmaster FuseMaster Fuse Bypass # RM76511 can be used.

I have attached a link to our wiring extensions and high-low adapters that you may need. I have also attached a help article with an overview of flat towing a vehicle for you.

expert reply by:
Victoria B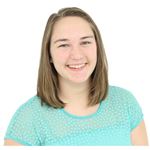 Ask The Experts a Question >>
Product Page this Question was Asked From
Blue Ox Base Plate Kit - Removable Arms
(

690

reviews)
Code: BX1703
Retail:$529.00
Our Price: $470.25
Base Plates
Removable Draw Bars
Twist Lock Attachment
more information >
Featured Help Information
Instructions
Miscellaneous Media