How to Wire Up a Bargman 84 Series Light Assembly to a Trailer
Question:
I bought your Bargman 84 replacement LED lights for a 1989 Coleman camper, plus two Putco resistors. I did install the resistor as per diagram: Tapped into the hot brake/flasher wire, and then the other end tapped into the ground wire, which is a separate wire from the tail light assembly bulb mount metal to the trailer frame. Receptacle is 1157 With tail light on, I get minimal flashing when I turn on the emergency flashers with LED installed. I switched the wires, but affirmed later that Coleman and Bargman LED do use same wire color schematic. Im not an electrician, and maybe I need one. Any one else ask you this question, and if so, what do you suggest.
asked by: Gene L
Sounds like you are trying to install a Bargman LED 84 series light like the part # 47-84-527. The wire colors won't necessarily match up so you will want to use a circuit tester like the part # PTW2993 to test the trailer's wiring so that you know which wires are what first.

On the light assembly the white wires are the ground circuits, the black wires are the stop/turn circuits, and the green wires are the running light circuits. These would get wired by function to the wiring of your trailer and the load resistors would not be needed since those are only needed when converting a vehicle to LED, not a trailer.
expert reply by:
Jameson C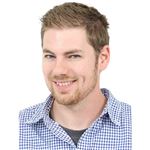 Ask The Experts a Question >>