How to Mount E-Track Cargo Control System E19148 To Inside Wall of Enclosed Trailer
Question:
How is the best way to attach the 5 ft track to the side wall of an enclosed cargo trailer. The wood liner seems way too thin. The side structure struts dont seem any too stout either
asked by: RD R
Expert Reply:
The Erickson E-Track Trailer Cargo Control tracks, part # E19148, are intended to mount to the structural components of a trailer. These locations provide the most secure mounting to ensure your cargo remains stable within your trailer during transport. Without a secure mounting location you will not be able to use the full 6000 pound working load limit provided by the tracks.

The attached video may be helpful; it demonstrates installation of the E-Track system in an enclosed trailer with interior wood side panels.

Trailers may vary in the number and/or placement of structural components suitable for securing items like the E-Track. One thing to consider is that while any one of the structural members in your trailer may be less sturdy than you might like, when the 5-foot E-Tracks are mounted they typically will (and should) span several of these structural parts. If you can find at least two separate structural elements to mount each track (three being better, of course) you may find that the tracks tend to support and stabilize the sides of your trailer by connecting the structural elements. You may also want to evaluate the vertical E-Track, which is available in 4-foot lengths as part # E19146. This may offer you better access to appropriate mounting points on your trailer.

The tracks may also be mounted to the trailer floor; if this location will suit your specific cargo needs you should be able to find floor mounting locations that will allow you to take advantage of the floor supports, which will be among the sturdiest parts of the trailer.

In some cases using a backing plate # BPEZ will give you additional strength for your e-track installation. Please refer to the linked photo.

You will want to use 2 fasteners per linear foot as a minimum. So a 2-foot section of E-Track, for example, would require 3 fasteners per side for a total of 6. Just like the mounting point you choose, the type of fastener you select will also affect actual load capacity.
Click to Enlarge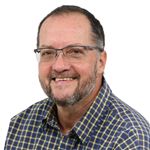 Ask The Experts a Question >>