Parts Needed and Wiring Methods for Adding 110 and 12 Volt Power and Accessories to a Trailer
Question:
Currently involed with outfitting my once completely stripped down Trailer with Racing Aluminuminch Cabinets, 1inch Radiant Barrier foil both sides laminated over Ridgid Foam the foam being the insulating factor and foil having a primary function of creating a reflective barrier to keep radiating heat from entering. Which is caused by direct sunlight and high temperatures. The stuff works great, being a Roofing Contractor by trade I have seen first hand how it really makes a difference. I have also Installed a 50 watt 12v Solar System which I also have had experience with in my occupation. The question I have is in regards to the A/C portion of the conversion, i just need to know what I need to complete that portion of the project. Have a small 400 watt inverter right now but need a 5k watt inverter to better sevre my Needs. I also need 6 fluorescent lights, small fuse panel. Im just not sure what else I need to tie the two power sources together? Maybe another switch relay to go from A/C to DC or visa versa? A detailed schematic drawing or something? Wanna add a microwave, 2 20inch flat panel monitors and other amenities commonly found in a toy trailer, travel trailer or RV
asked by: Jay M
Expert Reply:
There are large RVs, over 40 foot Winnebagos as an example, that only use up to a 4K generator. It seems like a generator is what you need for the power the items you want to have in the trailer. We currently do not have generators or inverters that can produce the amount of power you are looking for.

We have a 1000 watt inverter, # 02294, but nothing higher than that. Using a generator will negate the need for having power inverters. The way that systems are wired is that they can run off of shore power, plugging your RV or trailer up to an outside 110 volt source. Or, they can get power from an on board generator.

You will want to wire the electrical on the trailer to an automatic transfer switch. This switch will be connected to the generator and to the outlet that connects to shore power. Whichever power system is on first, the switch will prevent the other source from trying to turn on and backfeeding into the electrical system.

The generator and shore power lines will be connected to the transfer switch. From the switch there will be a line that will split. One line will go to a converter to create 12 volt power. The other line will go to the fuse panel.

The fuse panel will have 2 sides. One side is just for 110 power and will actually use circuit breakers. The other side will be connected to the output from the converter. The 12 volt side from the converter may use regular fuses or circuit breakers. Then, from the fuse panel, you will install the wiring as needed for each system. The TVs, air conditioner, microwave, and so on will run off of the 110 volt power.

Things like lights, bathroom fans, will run off of the 12 volt system. Make sure that the items that you want to run off of the 12 volt system are 12 volt compatible.

For permanent installation of the electrical appliances, you will need to have the trailer wired with GFI outlets (ground fault interrupts) in wet areas (anything in the bathroom, kitchen areas).

We do not carry the circuit breaker/fuse panels, converter, or generator you will need but you can find them on line. Make sure that you are using an actual power converter made for use in RVs for the desired results. One thing I can also say is that if you have not done RV/trailer electrical work before and are not sure, it is best to have a professional do the wiring. It may seem costly but it beats having a major problem further down the road.
Click to Enlarge
expert reply by:
Michael H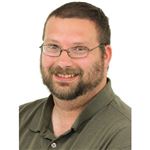 Ask The Experts a Question >>
Product Page this Question was Asked From
Ventline Ventadome Roof Vent w/12V Fan and Wall Switch - Powered Lift - 14-1/4" - White
(

358

reviews)
Code: V2119-1-533
Our Price: $135.64
RV Vents and Fans
Roof Vent
Vent Assembly
Powered Lift
With 12V Fan
14W x 14L Inch
White
Ventline
more information >