ST Rated Tire Recommendation for a 6x12 Enclosed Trailer
Question:
Hi I have a 6X12foot enclose trailer and I need some tires. My ? is I buy my trailer at Lowes and the tires that the trailer have are P235/75/15 well I never have any problem with the tires and I dont travel very much and I dont load that muchabout 2000lb but now that I need a spare I here that I need to buy st taires and here in El Paso Texas no one have st tires can I just buy another P235/75/15 witch i think is for a car or what will be your imput. Thank you very much Gabe.
asked by: Gabe
For a trailer you will want to use tires that are ST rated. P rated,or passenger rated, tires are not designed to carry weight like a trailer does and should not be used on a trailer at all. The sidewalls are constructed differently and will be more prone to blowing out than an ST tire due to excess heat build up.

I would recommend you upgrade all of your tires to an ST rated tire such as a Karrier ST225/75R15 Radial Trailer Tire # AM10256.

If you do not have a rim for a spare then you could get a Karrier ST225/75R15 Radial Trailer Tire with 15 inch White Wheel # AM32664. This would be a rim and a tire you could use as a spare.

I attached an FAQ article on trailer tires for you to check out also.
expert reply by:
Jameson C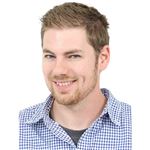 Ask The Experts a Question >>