What is the Difference Between Load Range E and F Trailer Tires in the Same Size
Question:
What is difference in load ranges E or F? I have trailer with 235/85/16 inch. Have had Load Boss tires. Heavy loads, hot weather, fast speeds. Custom trailer. 3500# double axles.
asked by: Lori
Expert Reply:
The difference between a load range E and load range F tire of the same size, 235/85-16, is the weight capacity and pressure. The Karrier Radial Tire, Load Range E, # AM10295, has a capacity of 3,640 pounds at 95 psi.

The Load Range F Tire, # AM10501, has a capacity of 3,960 pounds at 95 psi.

Trailer tires should always be inflated to the maximum psi rating indicated on the tire. If a tire is under inflated, it will cause the side wall to build up more heat faster and cause the tire to fail. Trailer tires have a thicker side wall so that they can handle more vertical load, passenger vehicle tires do not have as thick of a side wall so they should not be used on trailers.

All of the trailer tires we carry are rated for a maximum of 65 miles per hour. I have included a link to our FAQ article on trailer tires for you to view.
expert reply by:
Michael H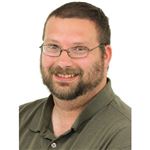 Ask The Experts a Question >>