Trailer Towing Setup Recommendation for 2014 Buick Enclave
Question:
I have a 2014 Buick Enclave and want to make sure that I have all of the parts I need for a new hitch set up. #75528 DrawTite Hitch. #118270 Wire Harness. #C45036 2inch Mount with Ball. #18144 Mount Bracket. Am I missing anything? What would the total cost be? Thanks,
asked by: Brian A
You are on the right track!

The Draw Tite hitch part # 75528 is a confirmed fit for your 2014 Buick Enclave as well as the trailer wiring kit # 118270. The wiring mount part # 18144 will also give you a place to mount the 4-way that bolts to the bumper.

The ball mount part # C45036 that you referenced is would also work well if you need 2 inch drop. I attached a help article that details how to pick out a ball mount drop as well.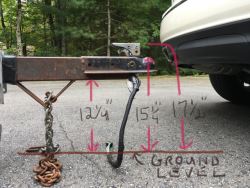 Click to Enlarge
expert reply by:
Jameson C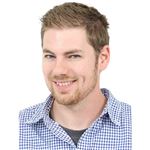 Ask The Experts a Question >>
Question:
Thanks for the reply. I have two questions that I hope you can answer for me. 1. I only tow a utility trailer. Do you have preference between the DrawTite vs the Curt trailer hitch? 2. So that I can determine which mount to get, could you tell me the mount height from the ground of a 2014 Buick Enclave and a 2006 Toyota Highlander? I ask because I just replaced my Highlander with the Enclave. The Highlander mount did not have any drop and the height was correct for my trailer.
asked by:
Curt and Draw Tite both make great hitches, but for your 2014 Buick Enclave the Draw Tite is the better hitch as it has higher capacities and a lower price.

The distance from the ground to the top of the hitch opening on a 2014 Buick Enclave with the Draw Tite hitch is 19 inches which is right around the average height for a hitch. This is about 4 inches taller than what we normally saw on a 2006 Highlander so you'd most likely want a 4 inch rise like part # C45297. Then for a 2 inch ball part # 63845 or 2-5/16 inch ball # 63847.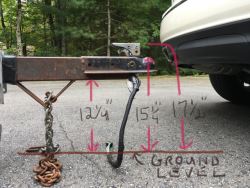 Click to Enlarge
expert reply by:
Jameson C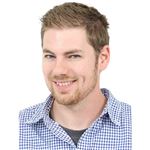 Ask The Experts a Question >>
Question:
Hi Jameson, I have ordered all of the parts except for the mount because I am still confused as to what the correct item would be. I have attached a photo showing my actual trailer, on level ground, with measurements.
asked by:
Thanks for the pictures showing the drop you need!

Based on that it looks like you need a 4 inch drop like the # C45554 which comes with a 2 inch ball.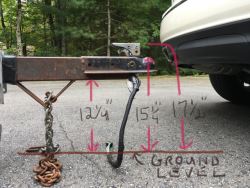 Click to Enlarge
expert reply by:
Jameson C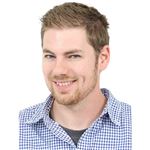 Ask The Experts a Question >>