How to Tell Difference Between Curt EZr and Double Lock Gooseneck Hitch
Question:
I recently purchased the C16220, confident that I had purchased the correct adapter for the gooseneck hitch that came with my truck. Now looking at it, Im not quite sure. Most of the adapter has space between it and the bottom of the truck bed 1/2inch or so. Only one corner is touching the bed. I guess the first question I need to find out is which gooseneck hitch I have. It is a Curt and it says Double Lock by the handle, I see there is an EZR model out there also. Would that model be easy to identify vs just the normal Double Lock? Any help would be appreciated, feeling like an idiot today.
asked by: Chris H
Easiest way to tell which gooseneck hitch you have is by looking at the safety cable loops. If they are about as wide as the gooseneck ball hole and are centered with the ball hole it's an EZr, if the safety chain loops are a smaller and offset then it's a double lock.

Take a look at the pictures of the EZR part # C611-624 and the # C607-604 and compare your safety chain setup to both of these. Let me know which yours matches and we can go from there.

The part # C16210 is for the Double Lock and the part # C16220 is for the EZr.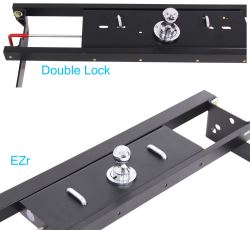 Click to Enlarge
expert reply by:
Jameson C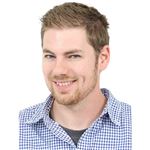 Ask The Experts a Question >>