Is There a Replacement Hub for My Mobile Home Axle
Question:
How likely is this drum to replace those on a moblile home axle and how would I determine if it would fit?
asked by: Tom H
Expert Reply:
In order to determine which hub will fit the spindle, you will either need the bearing numbers from the bearings from that spindle, or you can take some precise measurements on the different steps on the spindle using a dial caliper to get precise measurements.

Often times it is not possible to find replacement parts for mobile home axles as they are designed for one time use. In most cases replacement parts are simply not available. However, if you can find the bearing numbers or collect the measurements I can check to see if anything is available.

In order to see what measurements are needed check out the picture to the right. I also attached a link to a video below that shows a hub being removed and installed that you might find helpful.

Another option, if your bearings and seals are not standard sizes, is to replace the spindle on the trailer. You will need to consult a qualified trailer fabricator to have the old spindles removed and new spindles welded on. We carry the parts that would be needed.

Lets say that you need a 3,500 pound capacity axle. You would be able to use two of the 1,750 lbs. Spindles EZ Lube Spindle 1.75 inch RD x 3 inch STUB, item # R20384EZ, along with two of the Dexter Trailer Hubs and Drums, item # 84546UC3-EZ.
Click to Enlarge
expert reply by:
Jameson C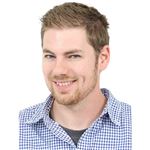 Ask The Experts a Question >>