How to Lower Nose of Fifth Wheel Trailer When Hitch is as Low as Possible
Question:
I have a Ford F350 DRW that came with a Ford factory -in bed system from Reese. When I bought my RV, the seller included a nonin Reese 5th wheel hitch 16K. eTrailer gave me great advice on the Reese hitch adapter that would make this set up work with my -in puck system. However, the hitch adapter raises the hitch several inches in the truck bed, and the trailer now doesnt tow level - the front of the trailer is higher than the rear. I adjusted the Reese hitch height to as low as it can go, and that helped, but the trailer still isnt level. I looked on your website for instructions on changing the pin box height, but I cant find that. Can you advise me on how to raise the pin box? Is that my next step? there doesnt seem to be any height adjustment on the hitch adaptor. thanks in advance!
asked by: Lisa C
Typically there are several different sets of holes that can be used to secure the pin box of the trailer to the trailer frame. You should be able to remove the hardware holding the pin box and then reinstall it higher on the trailer frame to allow the trailer to sit level.

Otherwise you would need to go with a shorter height fifth wheel hitch or lift the suspension of the trailer.

You will want there to be at least 6 inches between the bed rail of the truck and the trailer overhang.
expert reply by:
Jameson C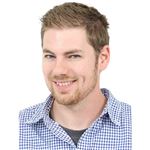 Ask The Experts a Question >>
Featured Help Information
Instructions