Trailer Hitch Options for a 2012 Ford F-350 With Factory 5th Wheel Prep Package
Question:
need a hitch and information what to do for goose neck ball mounting on hitch?
asked by: Harold H
The fifth wheel prep package that you have on your 2012 Ford F-350 is compatible with the Reese Elite Series fifth wheel hitches. There are three Elite Series fifth wheel hitches that are available, the Elite Series 18K hitch, # RP30142, Elite Series 18K Slider, # RP30144, and the Elite Series 26.5K hitch, # RP30871.

If your fifth wheel trailer weighs more than 18,000 lbs when it is fully loaded, then you will need the 26.5K hitch. If you have a short bed truck, then you will need the 18K Slider hitch. The slider hitch was designed for use with short bed trucks to provide additional clearance between the cab of the truck and the trailer when making sharp turns. The legs of these hitches will fit in the four smaller pucks in your truck bed.

Your prep package should already have a gooseneck head installed so you simply need to insert a gooseneck ball into the larger hole in the center of your truck bed. For a gooseneck hitch ball that is compatible with your hitch, I recommend using the Elite Series Gooseneck Hitch Ball, # RP19311. This ball is also available with a 1 inch rise as part # RP19315.

I have attached the installation instructions for the fifth wheel hitches that I have mentioned.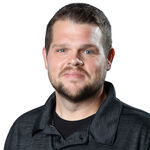 Ask The Experts a Question >>
Products Referenced in This Question
Questions and Comments about this Question
How can I install a Reese Elite series fifthwheel hitch in my 2011 Ford F-250 Series 8 ft bed without the Ford Factory rail system? Is it possible? What are the problems? Time
comment by: Harry C - 12/14/2012
There is a little more time involved in the installation, but there is an aftermarket version of that underbed rail system. The installation rail kit you need is part RP30126. It is very similar to the OEM kit, but it is bolted on instead of being welded/riveted into the frame. You may have to loosen the bed to install the kit. Then you would add the hitch, either RP30142 or RP30143 depending on the capacity needed.
Patrick B - 12/17/2012