Stop and Turn Signals Work But Tail Lights Do Not Work on Trailer
Question:
2005 Titan trailer tail lights are not working. I have brakes and turns work fine. Changed the three relays still i have no tail lights.
asked by: Phil T
Expert Reply:
The first thing I would check is the trailer wiring running light fuse located in the power distribution box under the hood. Once the fuse box is located check the legend on the lid to determine the correct fuse to check. Blown running light fuses are a common problem with the Nissan Titan trucks.

If the running light fuse is not blown or missing, you should also check fuses in the cab of the truck. Again use the legend on the cover, you will have a fuse box on the passengers side and the drivers side under the dash.

Finally, if the fuses all check out, you will need to check the connector itself and make sure that there is no damage or corrosion inside the connector that could be causing the running lights not to work.

If all of your fuses check out and the connectors on your trailer and 2005 Nissan Titan are clean and corrosion free, then I would test the pins on your vehicle side connector for function using a circuit tester like part # 3808. I would recommend testing each pin for the correct functionality.

If the pin on your vehicle side connector has a constant signal when your tail lights are on, then you know the problem is on the trailer. My first guess would be a poor ground connection somewhere. Be sure you check that the ground connections for the trailer connector and each tail light are mounted on a good clean ground location. The trailer frame is going to provide the best ground location.

I have attached an FAQ on trailer wiring that should be helpful when troubleshooting your trailer wiring.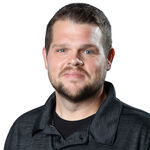 Ask The Experts a Question >>