Brake Controller Wiring Locations for 1999 GMC Sierra Installing a Primus Trailer Brake Controller
Question:
I have installed the unit under the front of the dash with just plugging it into the junction box just to the side of the steering column with a direct plug in. I have a 1999 GMC Sierra and dont know where the dark blue wire is located at the rear of my truck to connect to the 7 way plug. As of now, nothing comes on or lights up on the unit. Can you give me some help with this. Thank you
asked by: Bob
It sounds like your 1999 GMC Sierra does not have the factory tow package. If this is the case and there is not a round plug with a cap above the spare tire you will need the 7-pole, RV-style trailer connector, wiring harness, # PK11898, to connect to the wire bundle found above the spare tire.

If your truck has the round plug and cap above the spare tire, you will need the 4-pole and 7-pole connector, part # 30955, which will plug into the round OEM connector once the protective cap is removed.

I added a photo showing the wire bundle and the OEM round connector that I mentioned.

If your truck does not have the wiring installed you will need to run the electric brake output wire and the 12 volt power wire from under the dash to the rear of the vehicle. Use about 20 feet of the double bonded 10 gauge wire, # 10-2-1, and run the wire from the back of the vehicle to the front under the dash near the power distribution box. Use the white wire for the brake controller output and the black wire for 12 volt power.

Connect the white wire to the blue wire that is found at the rear of the power distribution box under the lower cover. This blue wire will have a connector on the end that you will need to remove. We have an informational article, see link, that details where to find this wire.

Near where the blue wire was located you will find a red wire with a ring terminal on it. Connect this wire to the power stud closest to the firewall and make sure that there is a large 30 amp fuse is installed in the closest location, see article. This wire will provide power to the brake controller connection under the dash.

Finally, connect the black wire in the double bonded wire to the power distribution post closest to the front of the vehicle and make sure a large 40 amp fuse is installed in the closest location, see article.

If your vehicle has the round plug above the spare tire, you may need to connect the red wire under the hood to the power post, but the rest of the wiring should be completed.
Click to Enlarge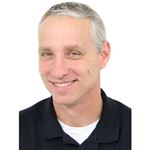 Ask The Experts a Question >>