Anti-Rattle Device to Eliminate Movement of a Yakima DoubleDown Trailer Hitch Mount Bike Rack
Question:
I have Yakima DoubleDown 4 Bike Rack rear mounted on a 2inch hatch. However, there are few centimeter room after I mounted the rack on the hatch. After I loaded up the bikes, I find the rack slightly swing left and right. How can I stop the swing?
asked by: Pius N
The Yakima DoubleDown 4, # Y02424, comes with a hitch bolt that, when tightened, should relieve the play between the bike rack shank and the inside of the hitch receiver. What you can do to eliminate any additional sway would be to use a separate anti-rattle device.

The Roadmaster Quiet Hitch, # RM-061, would be a good choice. It will hold the bike rack shank even tighter to the hitch receiver. I have included a link to a video showing how it works. Please note it is for a 2 inch receiver only and would not be effective on a 1-1/4 inch hitch receiver.

Because the shank of any accessory has to be slightly smaller than the receiver to fit inside, there will always be some play. But the use of an anti-rattle device should minimize movement.
expert reply by:
Michael H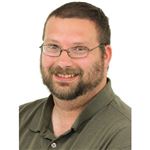 Ask The Experts a Question >>