Why NOT to Use Bed Bolts for Installing a 5th Wheel Hitch on a 2009 Ford F350
Question:
What is wrong with mountng 5th wheel rails through the bed bolts? i have seen several hitches done this way. 2003 to 2010 F350 ford super duty. i dont see how some of these littl angle brkts bolted through sheet metal floor is any stronger than using factory bed mount holes.
asked by: Thomas V
Expert Reply:
The first reason you would not want to use the bed bolts to install fifth wheel hitch rails using truck bed bolts is because it has never been tested, so even if it could potentially work I could not safely recommend you do it.

The next reason is, that while the truck bed bolts do attach to the frame, they attach to a portion of the frame that consists of relatively thin formed sheet hat channel, not thick structural channel or tube. This would crush under the weight of a heavy trailer.

The angle brackets may appear small in the pictures, but they are strong enough to handle the weight of a trailer and have been tested accordingly. They also attach to the main channel of the frame distributing the weight to the strongest portion of the frame. I attached installation instructions and an installation video for you to check out also for this product.

When you install a fifth wheel hitch the goal is to have the king pin of the trailer 2-15/16 inches (for the 2003-2010 Ford trucks) in front of the rear axle. Most likely using the bed bolts would not give you that ideal king pin position also. If the weight of the trailer is not in the recommended position relative to the rear axle then you will experience handling and braking issues that will present a real danger to yourself and other motorists.

I would recommend you use a Reese Quick-Install Custom Base Rail kit for the 2003-2010 Ford F350 # RP50082-58. This rail kit installs in about half the time as a universal kit and minimizes drilling.
expert reply by:
Jameson C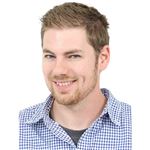 Ask The Experts a Question >>