Procedures and Requirements to Flat Tow a 2017 Chevrolet Cruze
Question:
Owners manual requires pulling fuses. What is left active? Can I just activate a module vs pulling many fuses?
asked by: Bob
According to the owner's manual for your 2017 Chevrolet Cruze, the F15 (02 sensor), F23 (Windshield washer/
Rear windows), F26 (Transmission), and F27 (Blank) fuses must be pulled while being towed to eliminate battery drain. All of the other vehicle functions will remain on and in working order but the above items are not needed while being towed. In order to eliminate physically pulling the fuses each time you tow your vehicle, you can install the Roadmaster FuseMaster Fuse Bypass Switch for Towed Vehicle part # RM76512. You will need two bypasses to cut power to all four switches.

It is also important to note that if your vehicle has an automatic transmission, it cannot be dinghy towed with four wheels down. If you have an automatic transmission then your vehicle must be towed using a tow dolly such as the Roadmaster Tow Dolly with Self-Steering Wheels and Electric Brakes part # RM-2000-1. The Roadmaster Tow Dolly has electronic brake's which makes stopping with the vehicle attached safe/easy and self-steering wheels which help with both stability and maneuverability. I have attached a video of this tow dolly being used to dolly tow a similar 2016 Chevy Cruze for you as well.

If you have a manual transmission then the vehicle can be flat towed with all four wheels down and for this you would need a tow bar, base plate kit, safety cables, supplemental braking system, wiring harness, and possible high-low adapter. I have attached my recommendations for each of the following items for you below.

Base Plate Kit: Roadmaster EZ5 Base Plate Kit part # RM-523190-5

Tow Bar: Roadmaster Falcon 2 Tow Bar part # RM-520

Safety Cables: RoadMaster 68" Coiled Safety Cables part # RM-643

Wiring Harness: Roadmaster Diode 7-Wire to 6-Wire Flexo-Coil Wiring Kit part # RM-15267

Braking System: Blue Ox Patriot II Portable Braking System part # BRK2016

Accessory: 12 Volt Outlet Kit part # RM-9332 (For Braking System)

Accessory: Roadmaster Stop Light Switch Kit part # RM-751487

High-Low Adapter: See Article and Linked Selection

I have attached several review and installation videos of the following products for you to check out as well.
expert reply by:
Conner L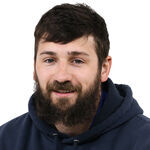 Ask The Experts a Question >>
Product Page this Question was Asked From
Roadmaster Tow Dolly with Self-Steering Wheels and Electric Brakes - 4,380 lbs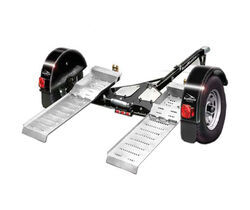 (

3

reviews)
Code: RM-2000-1
Our Price: $4,392.38
Trailers
Tow Dolly
4380 lbs
2 Inch Ball Coupler
136L x 94W Inch
Roadmaster
more information >
Featured Help Information
Instructions
Miscellaneous Media