Troubleshooting Factory Electric Brake Controller Not Working on a 2005 Ford F-350
Question:
Voltage at the magnet I only get 1.3 volts when controler is set to max I should be getting closer to 12 volts shouldnt I. even at plug on brake wire at plug on trucki only get 1.3 volt it is a 05 F-350 with factory controller I beleve I have issue on truck would you agree
asked by: David
I agree that you most likely have an issue on the truck side. The voltage at the brake magnets when the vehicle is sitting still and the brake pedal is pressed will only read a small amount with the Ford integrated brake controller on your truck. If you are using the manual slide to activate the trailer brakes you should get somewhere between 12 and 13 volts with the controller set to the maximum setting. If this is the case there may be an issue with the brake controller.

The 2005 and 06 Ford factory brake controllers had issues that cause many owners of these trucks to change out to an aftermarket brake controller like the Prodigy P-3, item # 90195. You can test your factory brake controller to see if there is an issue with the controller or else where.

The best way to test this is to sever the output wire that exits the OEM controller and test it for power when the brake pedal is pressed. You should get a small amount of voltage when sitting still. If no voltage increase is detected on the output wire when the brake pedal is pressed, this indicates that there is an internal problem with the brake controller and that the brake pedal circuit is not telling the brake controller to send power out to the trailer brakes.

If you determine that you would like to replace the factory integrated brake controller, I would recommend the P-3, # 90195 along with the vehicle specific wiring adapter, # 3065-P. This will allow you to attach the P-3 directly to the factory wiring. You will then need to take the truck to the dealer to have the fault code removed from the dash, because the factory brake controller is no longer connected.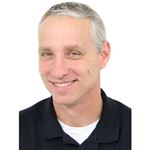 Ask The Experts a Question >>