Fifth Wheel Install Kit for 2011 Dodge Ram 1500 with 5 Foot 7 Inch Bed
Question:
If the Reese bracket doesnt fit is there one that does? I have a 2011 Dodge 1500 Crew cab.
asked by: Peter
Curt Manufacturing offers a custom install kit for your 2011 Ram 1500, part # C16420-104.

The bed rails are compatible with Draw-Tite, Hidden Hitch, Reese, Valley and Husky fifth wheel hitches.

Due to the short bed on your Ram, there's only a couple of ways to successfully tow a fifth wheel trailer without having the front of the trailer loft strike the rear of the cab during turns.

One would be to use a Sidewinder extended pin box. The Sidewinder relocates the pivot point from the connection of the hitch and the king pin to the point where the pin box connects to the trailer, thus providing 22 inches of additional clearance between the rear of the cab and the trailer. The Sidewinder is model specific to your pin box, in order to choose the correct Sidewinder for you, you will need the pin box manufacturer and model number. This information should be stamped on the pin box itself.

Another way to get the proper clearance would be to use a Demco Hijacker Autosllide, # DM8550040 along with the # DM8552030-71 rail/bracket kit. The Autoslide will automatically slide the hitch rearward by 22-1/2 inches during turns to allow plenty of clearance between the trailer and the rear of the truck cab. Once the turn is complete, the hitch slides back forward. The hitch has a 13K capacity.

I will provide you a link to more information about the Sidewinder as well as to a product description video featuring the Demco Hijacker Autoslide.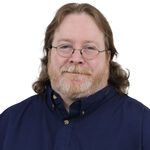 Ask The Experts a Question >>
Featured Help Information
Instructions
Miscellaneous Media