Is There a Sleeve For my 2-1/2 inch Ford F350 Super Duty Hitch So I can Use 2 Inch Accesorries
Question:
My new SuperDuty F-350 with factory tow package has a 2 1/2 inch by 2 1/2 inch receiver hole. My old hitch is 2x2. Do I buy a new one is there is sleeve missing or something? Thanks!
asked by: Laura C
2-1/2 inch hitch opening are used on hitches that are Class V, and are designed to haul large heavy trailers.

In order to reduce your hitch down to a 2 inch diameter opening on your new Ford F-350 Super Duty you would need to purchase a Titan Reducer Sleeve 2-1/2 inch to 2 inch, part # 58102.

You should take note that Ford OEM hitches have a tighter/different radius on their 2-1/2 inch receiver tubes. To accommodate the OEM Ford 2-1/2 inch hitch, the corners of a ball mount, shank or reducer sleeve may need to be sanded down to slide into the hitch.

Do not remove any more material than necessary. Simply removing the paint or powder-coat is often sufficient. Never use a grinder to knock-down the corners, which may remove too much material and will also heat the accessory and could compromise the product's structural integrity. This is especially the case with cast accessories like larger weight distribution shanks.

I included a link to a FAQ on hitch classifications below for you to check out also.
expert reply by:
Jameson C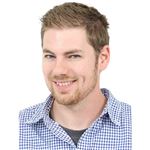 Ask The Experts a Question >>