Troubleshooting Right Turn Signal Not Working on Trailer Taillights
Question:
I noticed my passenger side directional not working, bulb looked good, but replaced it anyway, still no good. I looked further and it seems as though the middle lead looks broken at the bottom where I guess it would return to ground for the directional. The side markers work, brake light works and it lights when the lights are on just no directional. My question is, is this lead supposed to be seperated on the right light because it isnt on the left and should I just purchase the replacement right tail light 432200?
asked by: Peter M
Expert Reply:
First, disconnect the trailer from the tow vehicle so you can check the vehicle side connector. Using a circuit tester like the Quickee # 3808, test the functions of the connector; specifically check the right turn/brake, to make sure the signal is making it to the connector. If it is not working at the connector, there might be a fuse blown or missing in the power distribution box under the hood. Also, make sure both connectors are clean, and free of any dirt or corrosion.

This very well could be a ground problem. If so, correcting the bad ground or broken wire could solve the problem. If it is a wiring problem, and not a hardware problem, replacing the whole light will not help as the malfunction is in the wiring. Sometimes, trailer lights ground through the mounting studs. Make sure the connection point is free of rust and corrosion as that could cause a bad ground.

The driver side light should have a yellow and brown wire connected. The yellow wire goes in the right hole if looking at the back of the driver side light. Brown goes in the left hole (the lights are marked). The brown wire is the running lights. The yellow wire is left turn and brake light.

The passenger side light should have a green and brown wire connected. The brown wire is the running lights. The green wire is right turn and brake light.

I am including a link to a FAQ page on trailer wiring which will describe how to troubleshoot your trailer wiring.
expert reply by:
Michael H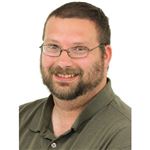 Ask The Experts a Question >>