Long Ball Mount Recommendation for a 2012 Toyota Tundra
Question:
Hi I have a toyota tundra extended cab and keep having trouble backin up trailers and turns I think because the ball mount is so close to the bumper do you have a longer 2 inch ball mount for this truck that does not sacrifice weight A cushioned mount would be great thanks
asked by: Dennis
One of the longest ball mounts we offer is the Hidden Hitch ball mount part # 80232. This ball mount is 16 inches long from the center of the hitch pin hole to the center of the ball hole and has a 6,000 lb capacity.

Without knowing how much capacity you need it's hard for me to say if this would be enough, but another option that is slightly shorter would be the # BM20 which has a 10k capacity and is 13-1/4 inches from the pin hole to the ball hole.

Backing up trailers is a bit of an art. The best advice I can give you would be to take your time and practice often. Also it helps to have the trailer as straight as possible when starting to back up.
expert reply by:
Jameson C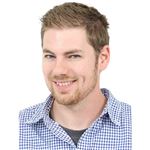 Ask The Experts a Question >>