What 1-1/4-Inch Hitch-Mount 2-Bike Hanging-Style Carrier for Use on 2012 Hyundai Elantra Sedan
Question:
Hi. I have a 2012 Hyundai Elantra sedan. I currently use an older Rhode Gear 2 bike rack on my Hidden Hitch 1 1/4 receiver. Id like to upgrade to something with less sway and more stability. I was going with the Yakima Double Down Ace but have learned its a little too much rack for my car. Assuming I dont want a platform type rack, whats my best option? Thank you!! Ps your website is very helpful!!!
asked by: Laurie T
Helpful Expert Reply:
The Hidden Hitch 1-1/4-Inch trailer hitch receiver that we offer for your 2012 Hyundai Elantra Sedan, like all other hitches available for your vehicle, is a Class I receiver rated for a maximum tongue weight of 200 lbs. This means that the weight of your carrier and your bikes together must remain within this tongue weight limit. You will need to choose a Class I bike carrier intended specifically to fit your hitch.

The link provided will take you to our product page for all available Class I-rated 2-bike 1-1/4-inch hitch-mount hanging carriers. At the left-hand side of the page you will find filters you can use to focus on the type of carrier you prefer, such as fixed, folding and tilt-away types. Some include locks for either or both the carrier itself and the bikes while others do not.

I have also included a link to an article concerning how to choose a hitch-mount carrier best suited to your bikes and vehicle. Review of this article may help you fine-tune your preferences.

Your options range from the budget-priced tilting steel Pro Series # 63120, which does not include locks and offers a 62-lb capacity, to the outstanding American-made Thule Helium Aero # TH9042 which offers lightweight (18-1/4-lb) aluminum construction, integrated locks to secure both the carrier and your bikes, and a limited lifetime warranty. Videos are provided for both racks. We also offer choices that are in between, such as the Swagman # S63360, which includes a threaded anti-rattle pin and a shank with 3-inch rise for better ground clearance.

The type of bikes you carry may also help determine your best options. I have linked a second article that includes a table (on the right) showing the clearance in inches between the hitch pin hole and the carrier itself for many 1-1/4-inch bike carriers. If you happen to have bikes with very wide handlebars, for example, this table might help you identify carriers that will work best with your bikes.
helpful expert reply by:
Adam R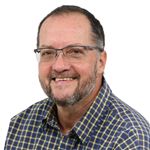 Ask The Experts a Question >>
Video/Article/FAQ this Question was Asked From
Article or Video
Featured Help Information
Instructions
Miscellaneous Media