Recommended Fifth Wheel Hitch for 2009 GMC 2500HD with 6.5 Foot Bed
Question:
I have a 2009 GMC 2500HD Crew Cab 4D 6.5 ft Looking to get a Flagstaff 8528CKWS fifth wheel or a Keystone Couger 277RLSWE What type of hitch do I need?
asked by: Gary B
Expert Reply:
Due to your bed length, you will need a sliding hitch whose capacity exceeds the fully loaded and ready to tow weight of the fifth wheel you choose.

If the fully loaded weight of your fifth wheel is less than 16,000 lbs, the Husky 16K Fifth Wheel Hitch part # HT31326-32042 and the Custom Install Kit, part # HT31415-686 would be a great choice. The sliding mechanism of the hitch features a compression cylinder that helps prevent binding. The hitch features a wrap-around jaw that greatly reduces chucking (fore and aft rattling of the king pin in the hitch jaws), all at a reasonable price.

If your fifth wheel exceeds the 16K capacity, I would recommend the Husky 26K Fifth Wheel hitch, part # HT31318-32042 and the # HT31415-686 install kit. The hitch and slider have the same features as mentioned above, but with a higher capacity.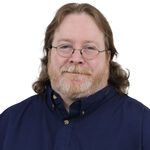 Ask The Experts a Question >>