Prodigy Brake Controller Only Shows n.c Code after Charging the Vehicle Battery
Question:
Recently, I discovered a dead battery in my 2006 Chev Siverado in which I installed a Prodigy controller about 5 years ago and which has been trouble free. I put a rapid charge on my battery with no luck so ended up leaving in on all day at a slower rate. I did not disconnect the battery cables. Ever since then, my controllers red LED lights stay brightly lit reading n.c. and do not go out asleep as before. I dont think its a coincidence that the dead battery/charging issue caused this. I am afraid I fried something, damaged the controller, etc...When the brakes are applied it does what it normally does and I am able to toggle through the baraking ranges, ie b1, b2, etc. My trailer is not readily accessible now. Questions: Could I have ruined the controller? Can it be re-set? Troubleshooting suggestions? THANK YOU
asked by: Mark C
Expert Reply:
There are certainly a few troubleshooting steps that we can try that will tell us where the issue lies. Changing or charging a vehicle battery with the brake controller connected can cause different and random issues. It could be possible that something in the brake controller was damaged during the charging process if the battery cables were still attached to the battery.

The first step that we will want to take is to reset the brake controller. This is done by simply unplugging the brake controller for approximately 20 seconds and then reconnecting the brake controller.

If the brake controller continues to show n.c, then connect the tow vehicle to a trailer with electric brakes or to a trailer emulator like part # 6562 to see if the n.c code changes. If the n.c code does not change, there could be an issue with the brake output circuit, or blue wire, between the brake controller and the 7-way connector. I would then recommend using a circuit tester like part # 3808 to probe the circuit at different points to see if you find a loss of signal when you apply the manual override and fix any issues that you find.

If you do not find any issues with the wiring and power is being sent back to the trailer connector and the n.c code stays on the display after 15 seconds when there is no trailer connected, then it may be possible that the brake controller is damaged. Unfortunately brake controllers do not have any internally serviceable parts, so the brake controller would need to be replaced.

The Tekonsha Prodigy brake controllers are a very popular and reliable controller. If you do find that you will need a new controller, I would recommend looking at the Prodigy P2 brake controller, # 90885, which is basically and upgraded version of your Prodigy.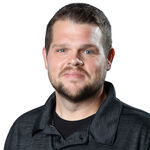 Ask The Experts a Question >>