W/D System for 16 Ft 2003 Sun Valley Roadrunner Travel Trailer Towed by 2001 Nissan Frontier
Question:
hello, i am new to this. i have 2001 nissan frontier with towing capacity up to 5000 LBS. just bought a 16 ft 2003 sunvalley roadrunner travel trailer. i best dry weight i can find on internet of camper is between 2900-3300lbs. now my question is what kind of hitch will i need? should i get one that says :up to 600lbs tw or between 200-600? thank you
asked by: Missie
Expert Reply:
Ideally, the tongue weight of your trailer would fall into the center of the effective range of the weight distribution system you choose.

Instead of using the dry weight, we use the fully-loaded and ready to tow tongue weight of your trailer to determine which W/D system to use. The weight of anything carried in the truck bed behind the rear axle also needs to be considered as tongue weight. You can use a scale at a truck stop to determine your actual tongue weight by following the procedures shown in the diagram I have provided.

With full propane and water tanks, I cannot see your tongue weight being above the 600 lb maximum capacity of the RP66151. The Reese SC Weight Distribution System you referenced, part # RP66151 has an effective range of 200-600 lbs, and would be perfect for your application.

The term up to 600 lbs or between 200-600 lbs does not mean much. Not exceeding the capacity of the system is the most important thing to consider.

The RP66151 includes the weight distributing shank, but the appropriately sized trailer ball with a 1-1/4 inch diameter threaded shank would be needed. For a 2 inch ball, use part # A-90 or part # 19286 for a 2-5/16 inch ball.
Click to Enlarge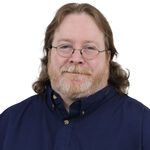 Ask The Experts a Question >>