Increasing 5th Wheel Ride Height by Installing Taller Equalizer
Question:
I have a fifth wheel RV with dual Lippert axels of 5200 lbs. each they have 26 springs with a spacing of 33 between axels. The equalizer is 6 wide between holes by 2 high. I wish to increase the clearence between the top of the tires and the camper. Will changing to a taller equalizer, such as a 4 tall or even changing to a Equa_Flex or Joy Rider equalizer do this?
asked by: Roger D
Expert Reply:
Changing your equalizer height by two inches will gain you a slight height increase, but because all the pieces of the suspension (springs and shackles) all move together, you will not get the full 2 inch height increase. The equalizer will be a bit taller, but most of the height difference will be taken up by the springs and shackles, because the height is not being changed at either end where the springs connect to the spring hangers.

Your best bet would be to choose taller spring hangers, which would gain you the additional clearance you are looking for. Going this route will change the height at the equalizer, and at the front and rear spring hanger. I would suggest having a qualified welder who has experience working with trailers install the hangers.

You should make sure that you are not overloading your axles, having a trailer that is too heavy can cause the springs to flatten excessively, leading to clearance problems.

Here's your best option. If your leaf springs are currently mounted under you axles, you can move them to the top of the axle and therefore gain the equivalent of the axle diameter in ride height. A 5200 lb axle would typically use a 3 inch diameter axle, if that's the case you can use the Dexter Over-Under Axle Conversion kit, part # K71-385-00.

Keep in mind that changing the geometry of your fifth wheel's suspension can negatively impact ride quality.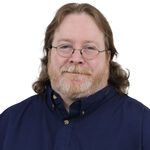 Ask The Experts a Question >>